Recently engaged and looking for a perfect engagement photography location that will offer an incredible backdrop for your pictures?
Engagement photos not only capture those special moments that make up your love story, but also ensure that you have the most memorable day possible.
Engagement photography also allows you to do a photoshoot at a further location from your wedding venue. For example, if you're planning for a rustic country wedding, you probably won't have time to travel to a beach on your wedding day. Or some great photography locations are a bit too difficult to walk around when you have your long wedding dress and heels on.
It's not hard to find amazing spots in Sydney. Here are our top 10 engagement photography locations, including some best kept secret locations for your engagement portraits.
La Perouse 
White sandy beaches and ocean views are what make La Perouse Beach a popular engagement photography location. It's a nice combination of nature and history – the sun sets over the water with the Bare Island Fort in the backdrop. Some popular landmarks in the area are Bare Island, Macquarie Watchtower, Congwong Bay Beach and the long wooden bridge connecting to Bare Island. And can you ever go wrong with a beach shoot? 
Things we like:
This is one of few engagement photography locations where were can get the look of greeneries and water at the same location.
The 130-year-old wooden bridge leading to the fort looks great in long shots. There are spots under the bridge which are a perfect backdrop for candid shots.
The rocky area - the combination of cliff, sandstones and sea is simply breathtaking.
The grass area of on the hill where Macquarie Watchtower located.
The sand at La Perouse Beach is dazzling white and the water is crystal clear.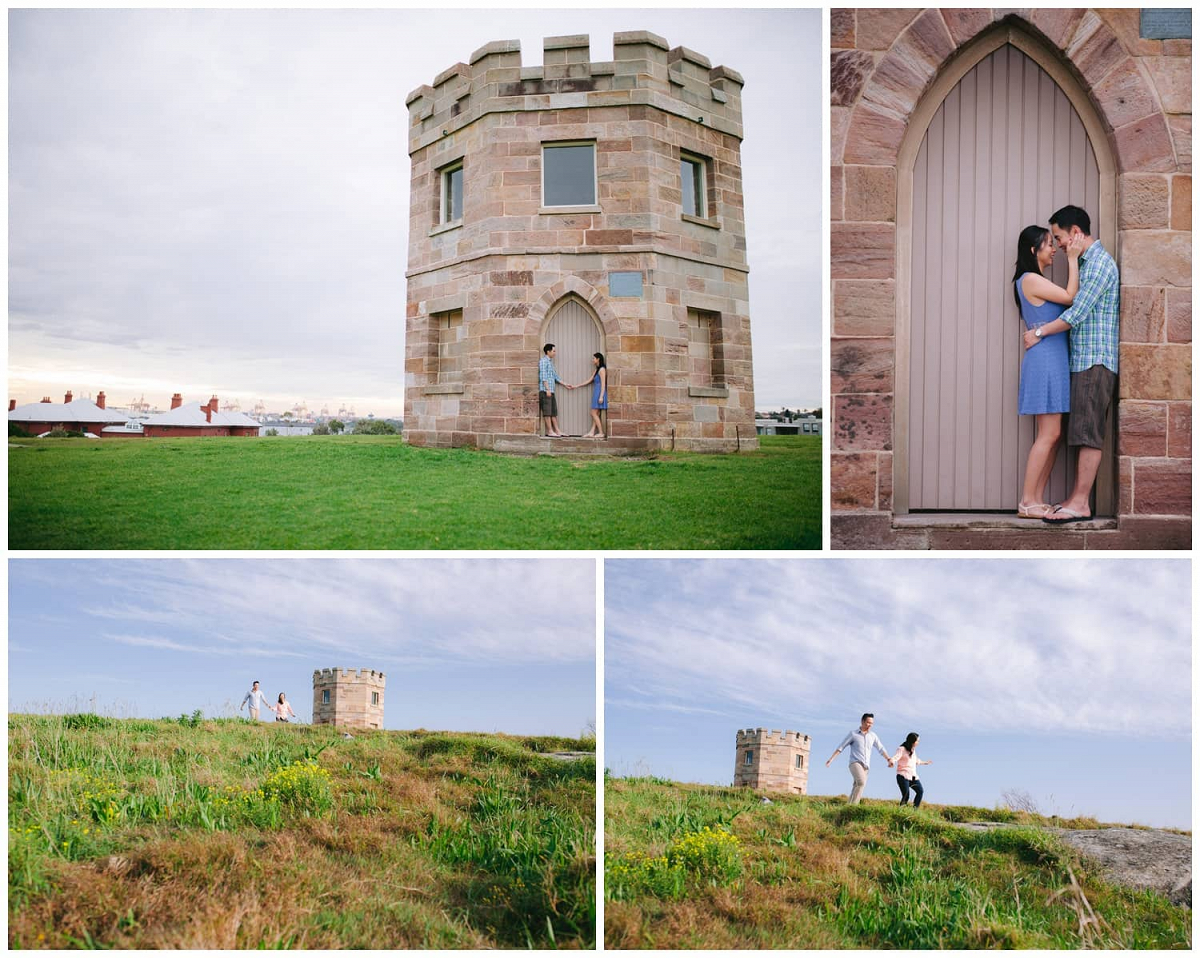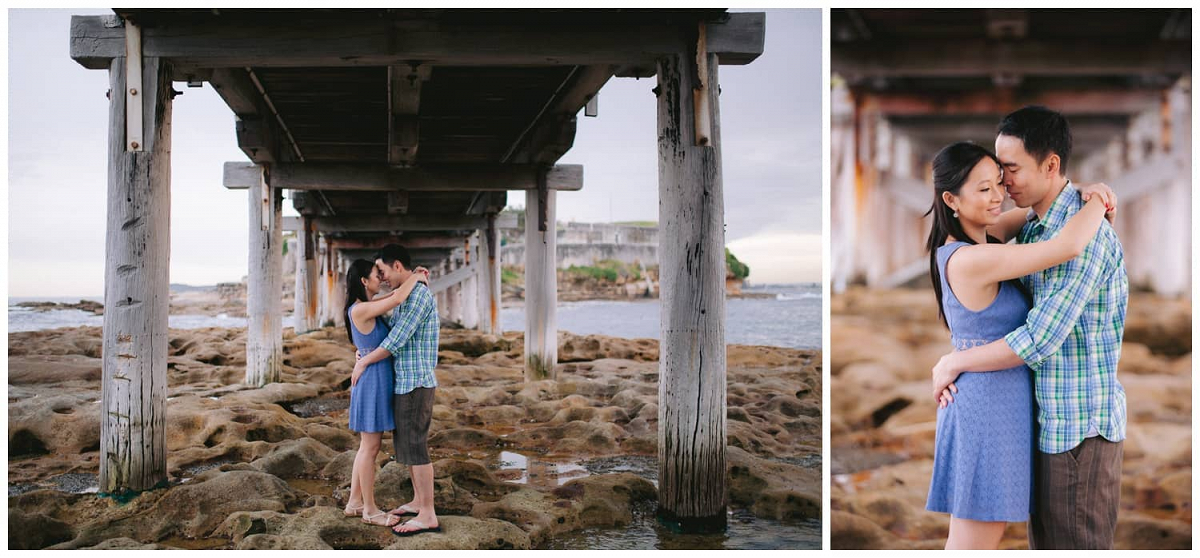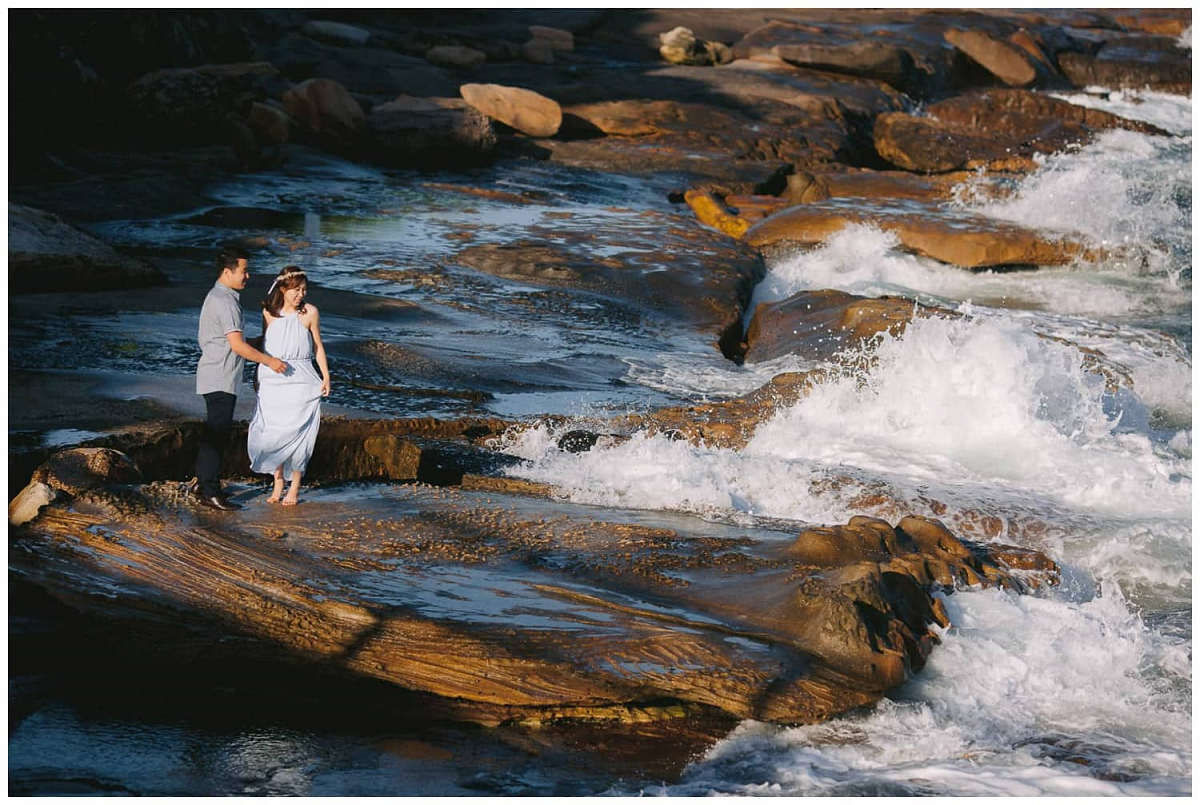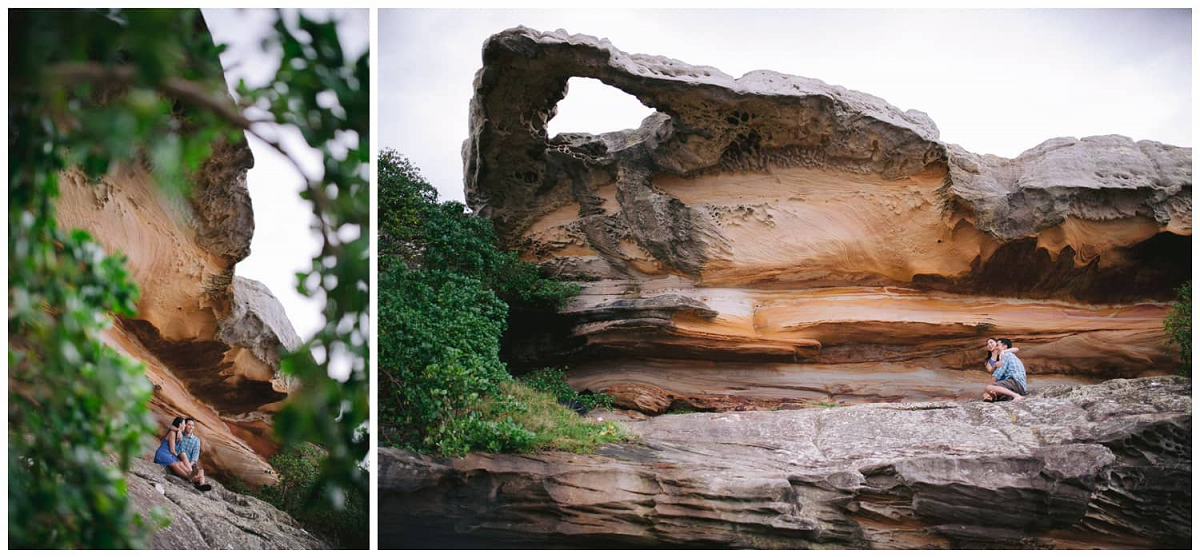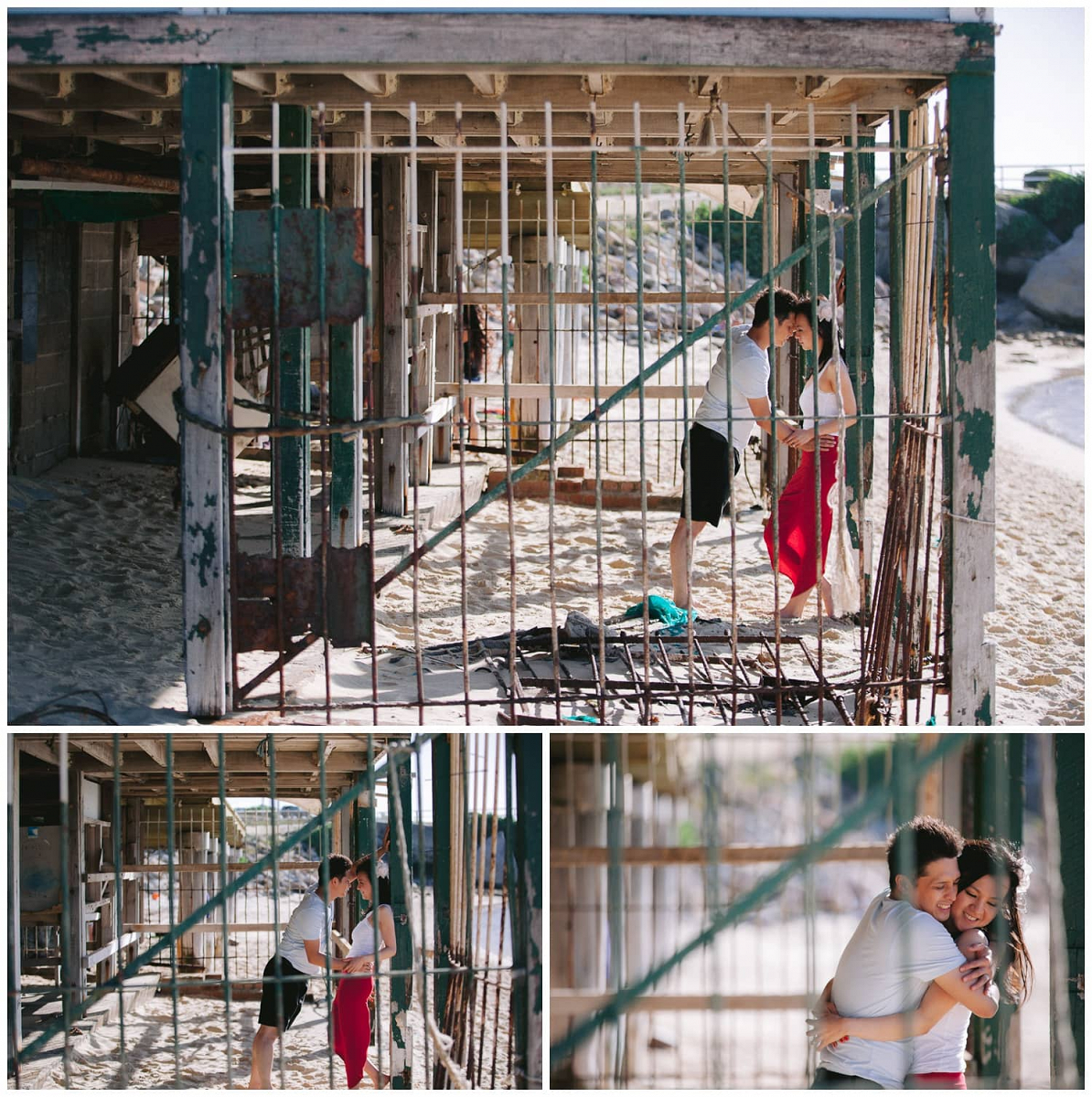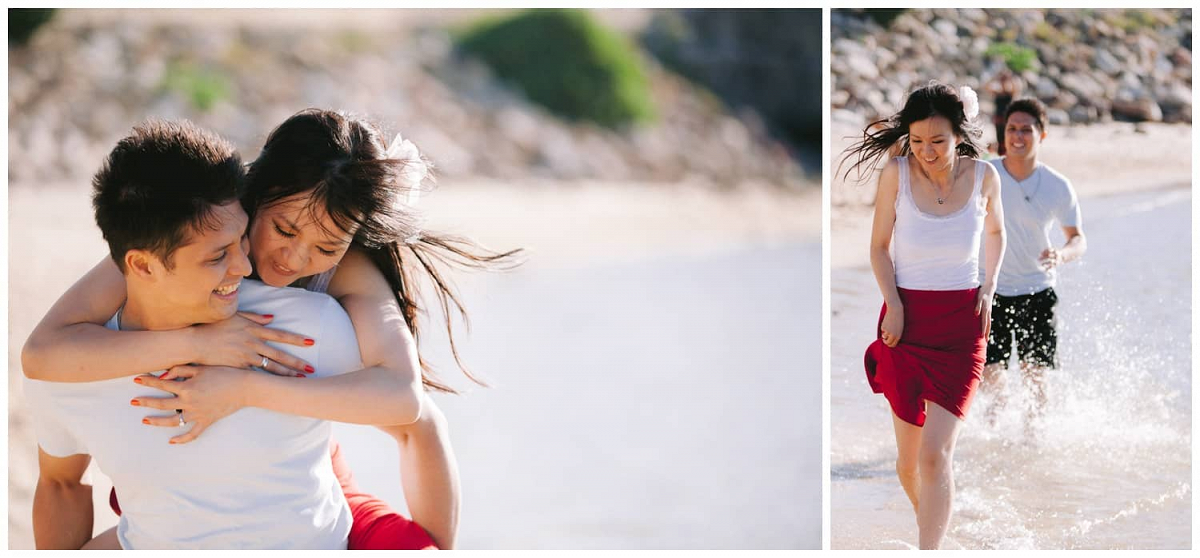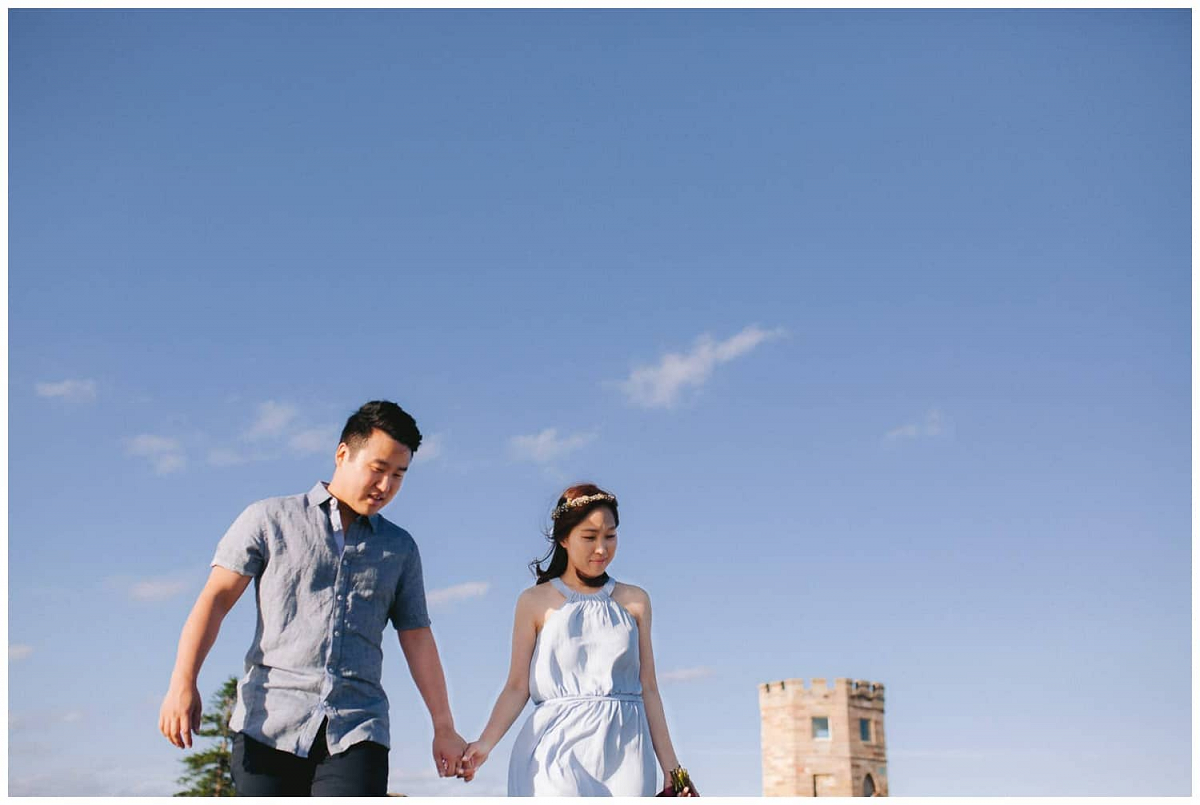 Maroubra Beach & Headland 
Maroubra is known for its rugged coastline and deep blue ocean views. This curved strip of white sandy beach is famous for its wave formations. Get your nature stills in and around the headland, a stone's throw away from Maroubra.
Things we like:
With an abundance of rugged backdrops and textures, Maroubra will not fail to give you what you need.
The coastline/ headland gives a nice mix of the Sydney Harbour skyline and nature.
The greenaries at Arthur Byrne Reserve and the boardwalk offer another look for your engagement photos album.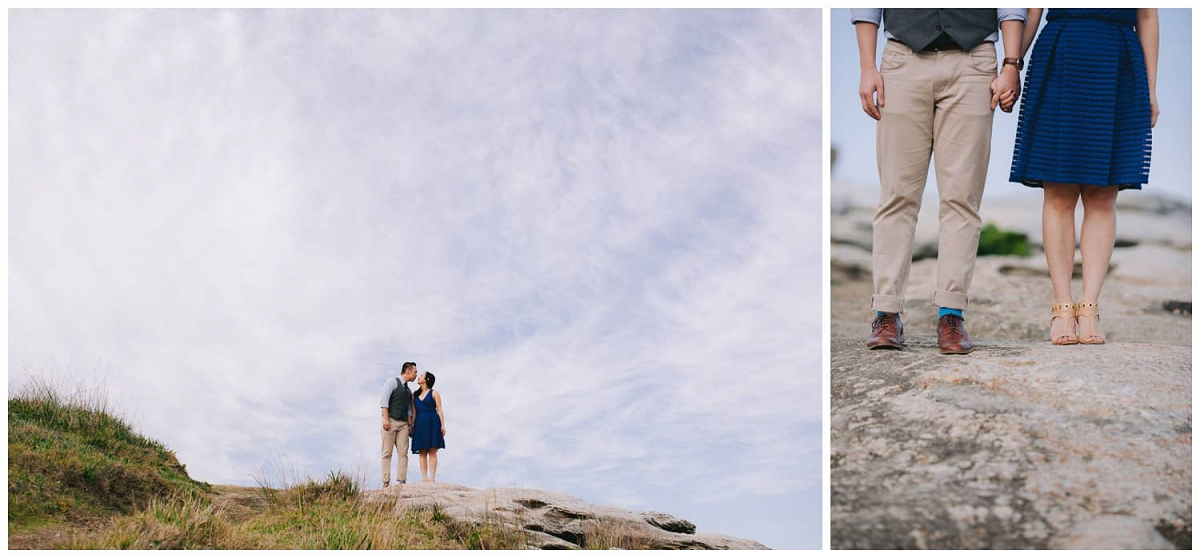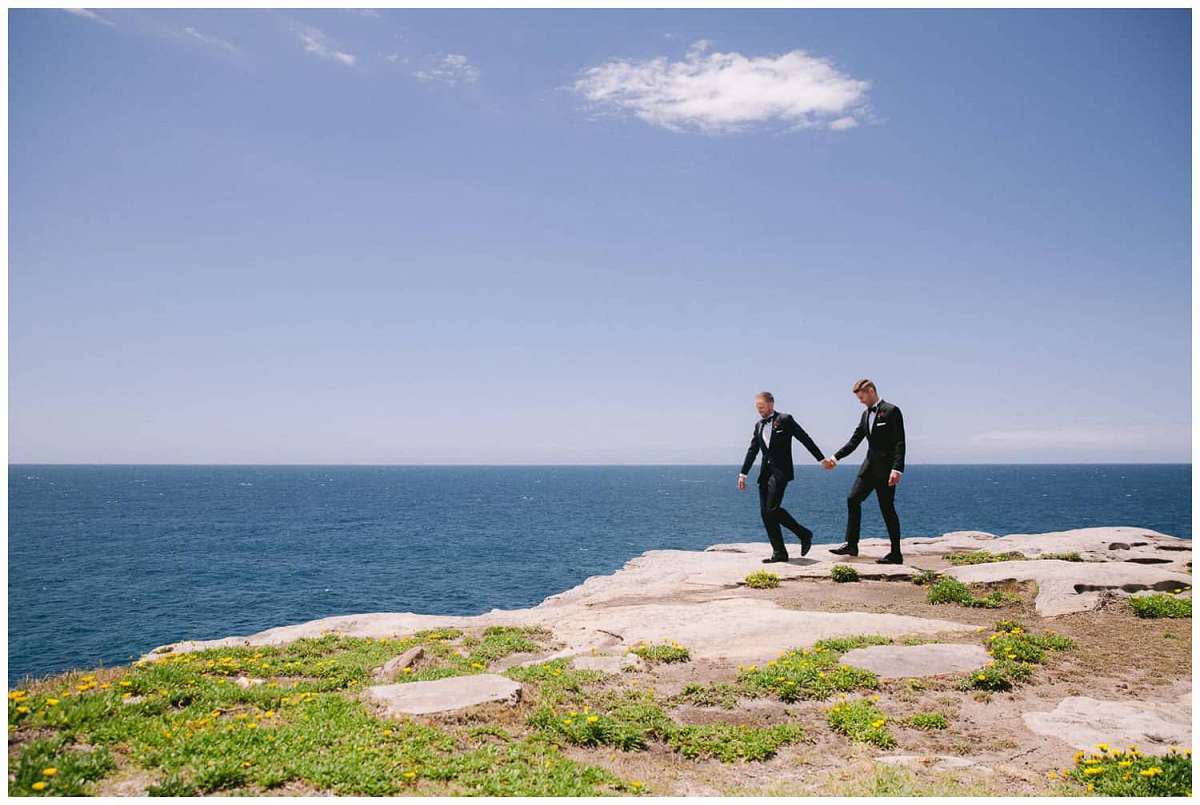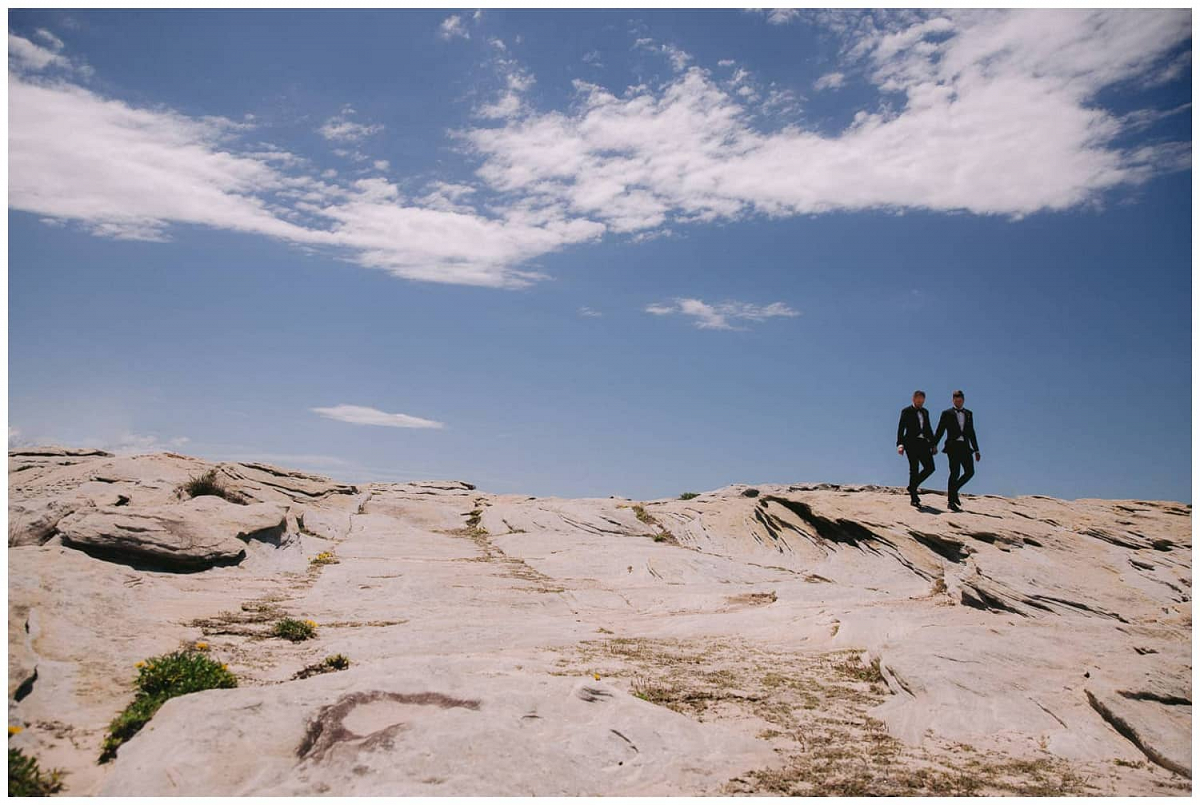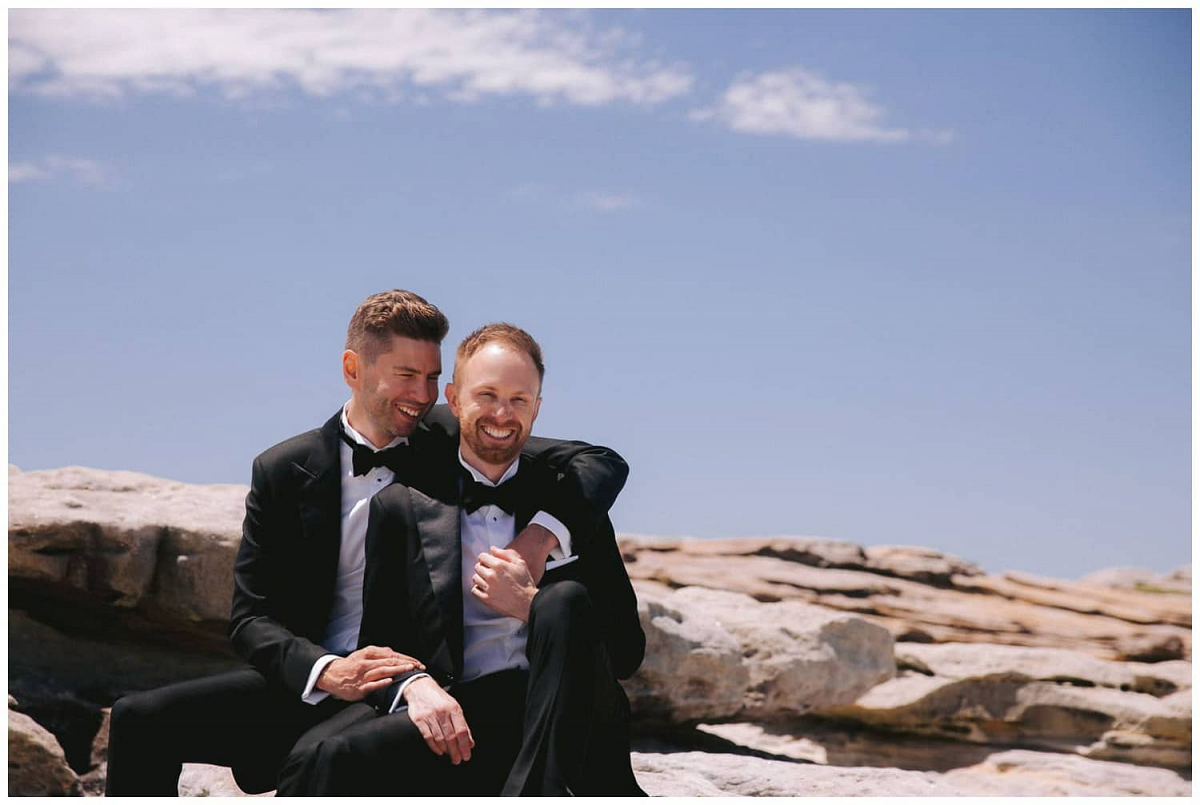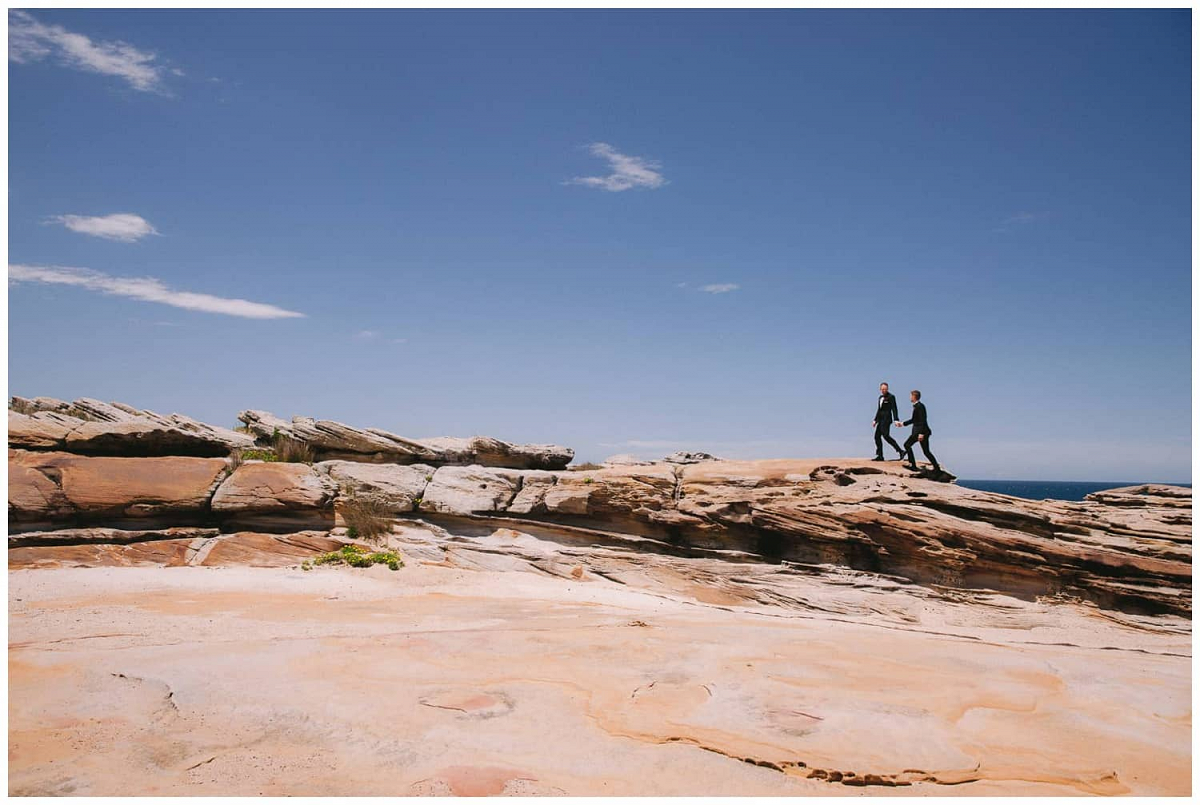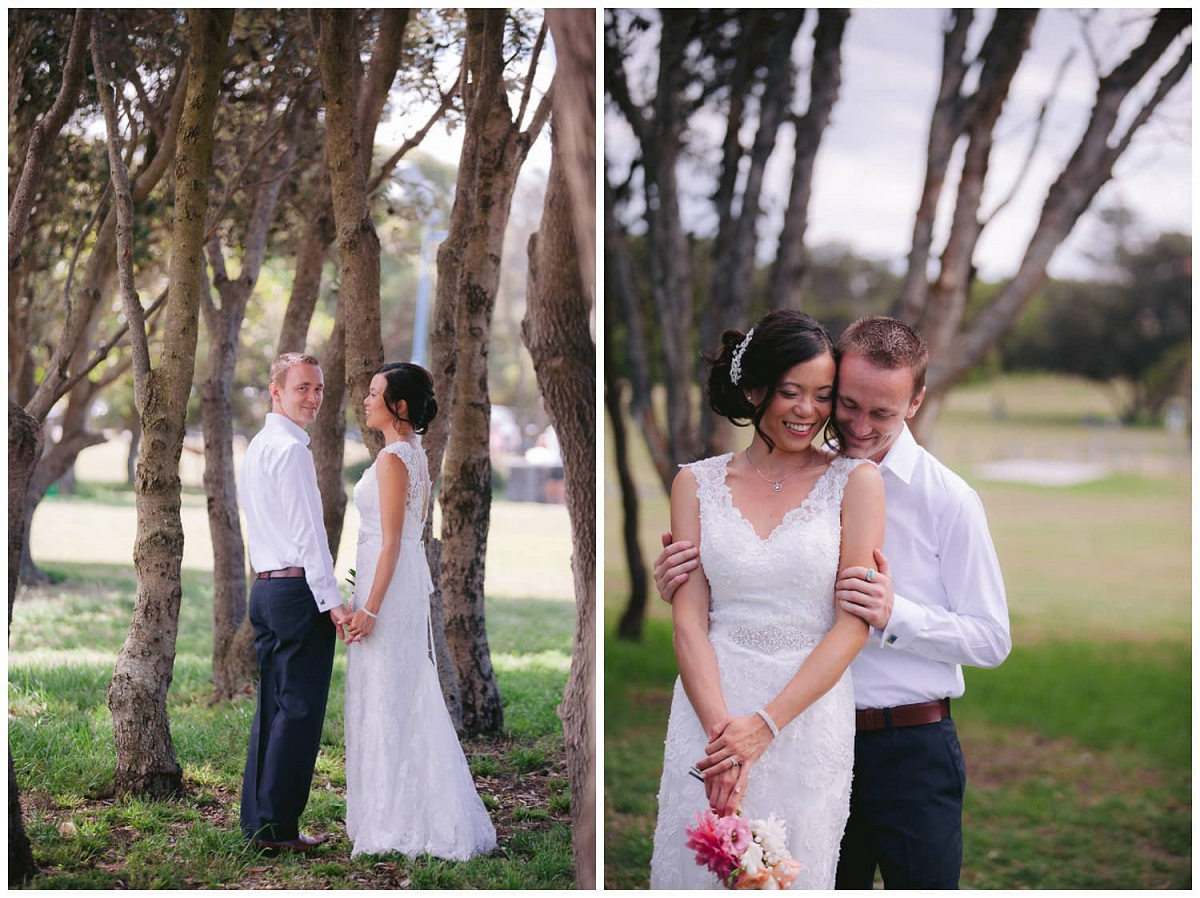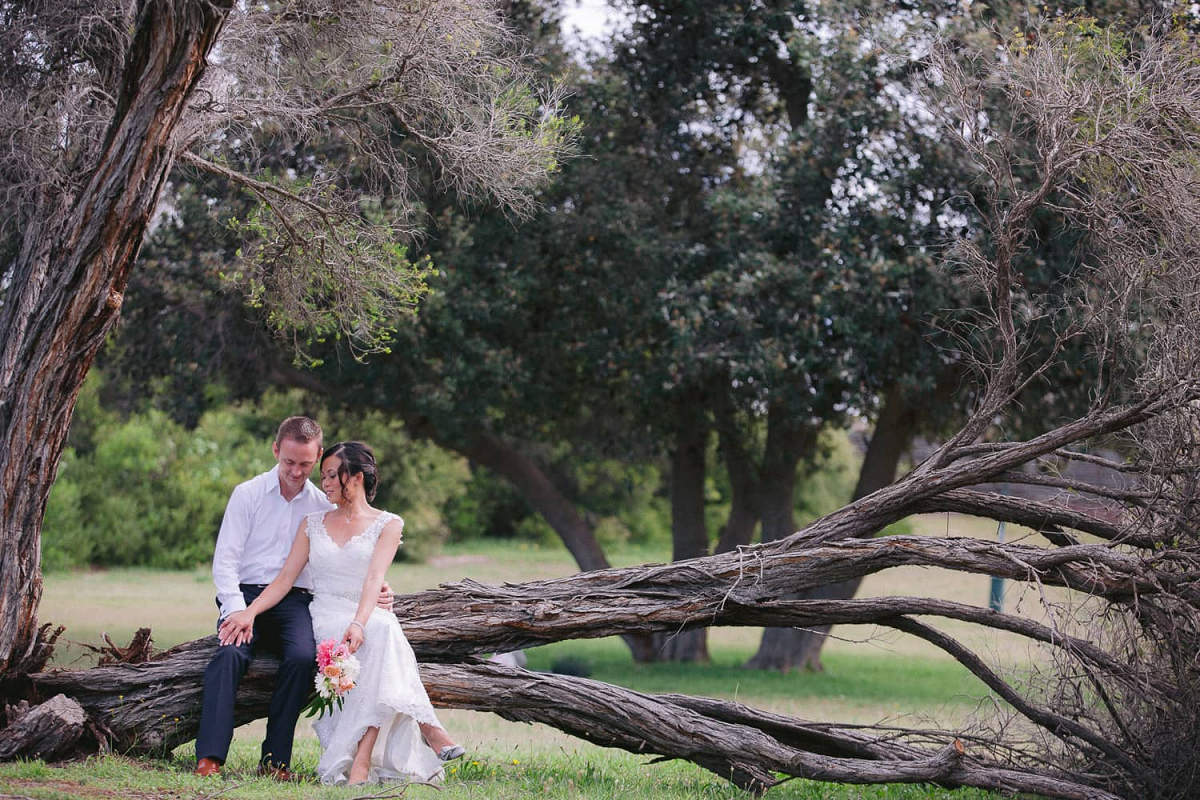 McKell Park
Harbour views, manicured gardens and secluded - there are a ton of opportunities for great engagement photography moments in McKell Park. With great views of the Sydney Harbour and beautiful nature, McKell Park really brings together the best of both worlds!
Things we like:
The Sydney Harbour and the Harbour Bridge backdrop.
Terraced lawns stepping down to the harbour foreshore.
Manicured gardens surrounded by beautifully pathways.
Abundance of green to add variety to your photos album (especially when you're planning to do your engagement photography at the beach nearby).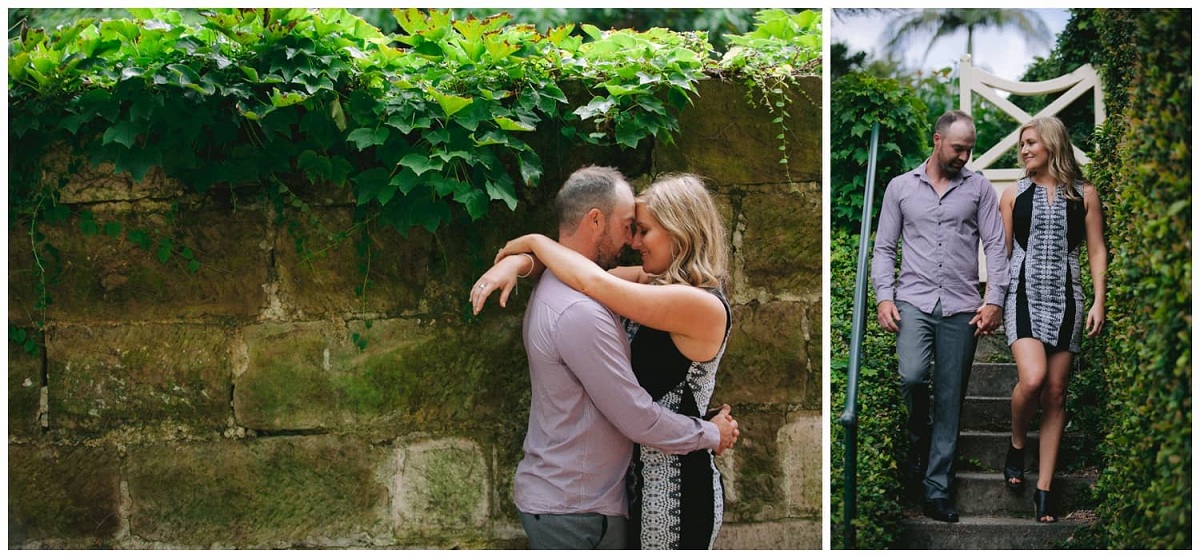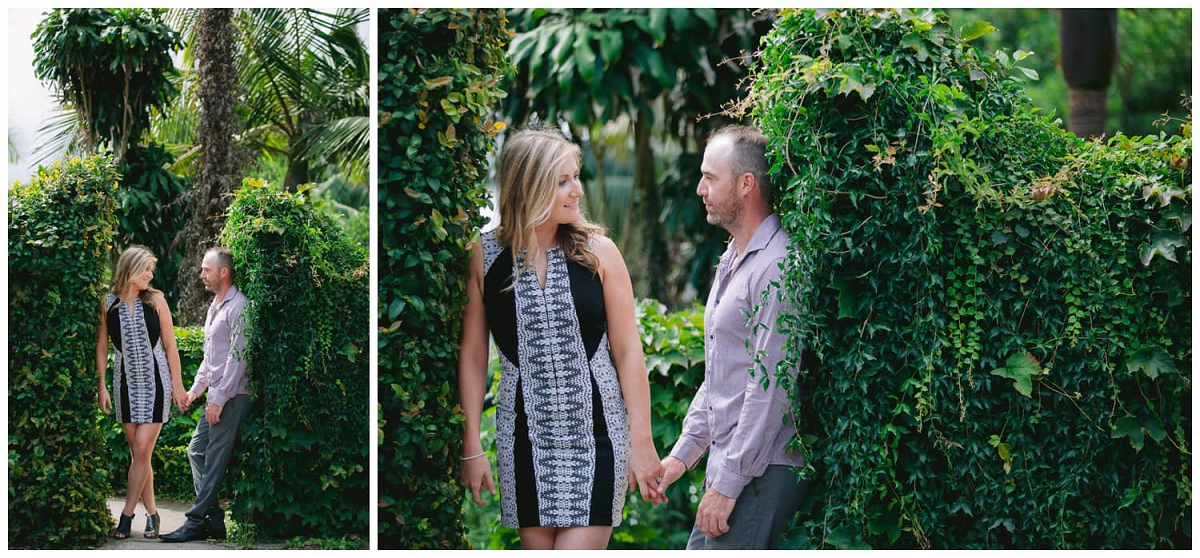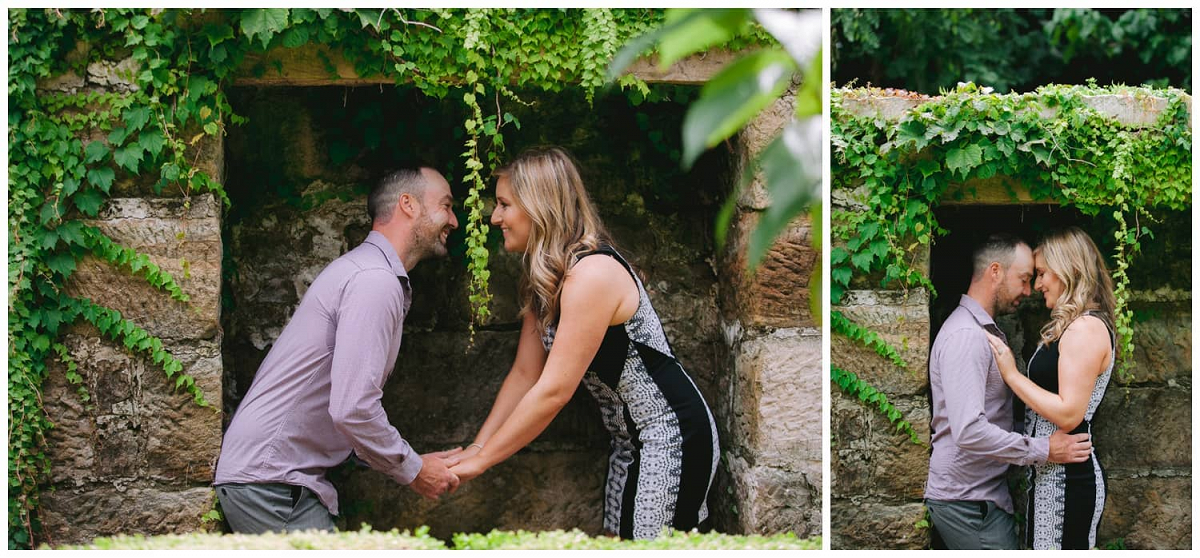 Best Kept Secret Beach
Tucked away from all the hustle and bustle of the city is the calmer and visually stunning *secret beach*. We just can't give away the name in this blog as we don't really want the beach flooded with wedding photographers in the future. Offering one of the best vantage points of the Sydney Harbour Bridge, This beach is truly breathtaking making it an iconic engagement photography location.
Things we like:
The breathtaking Harbour Bridge views from the beach.
With its abundance of natural light and beauty, you are sure to find the perfect spot for soft light candid shots.
We are obsessed with the rocky area that only accessible when you aren't wearing heels and long gown.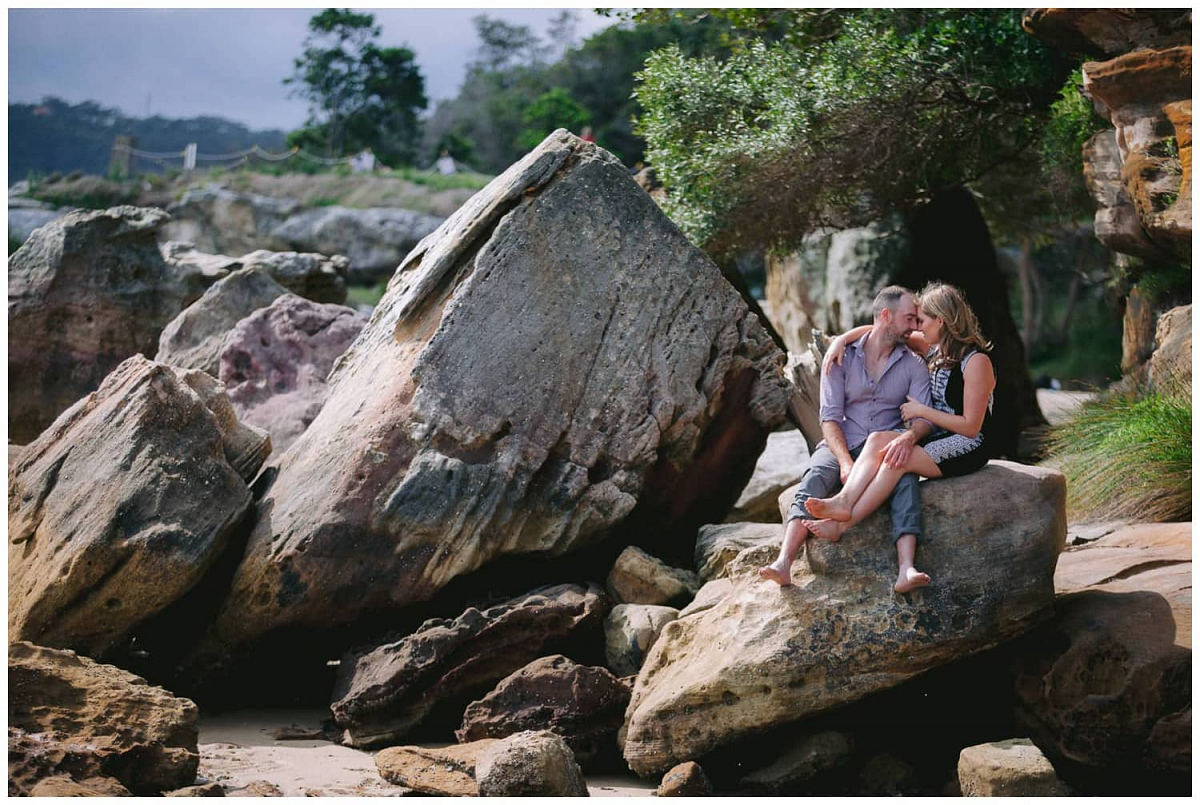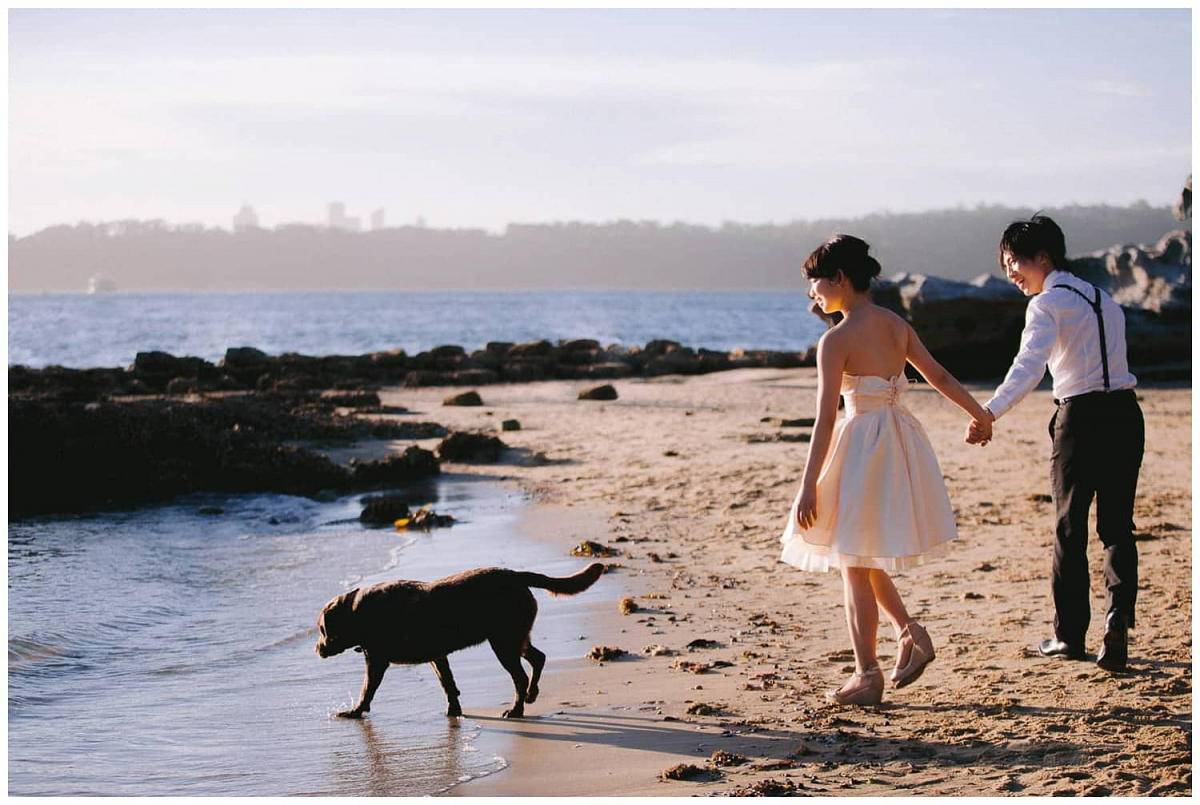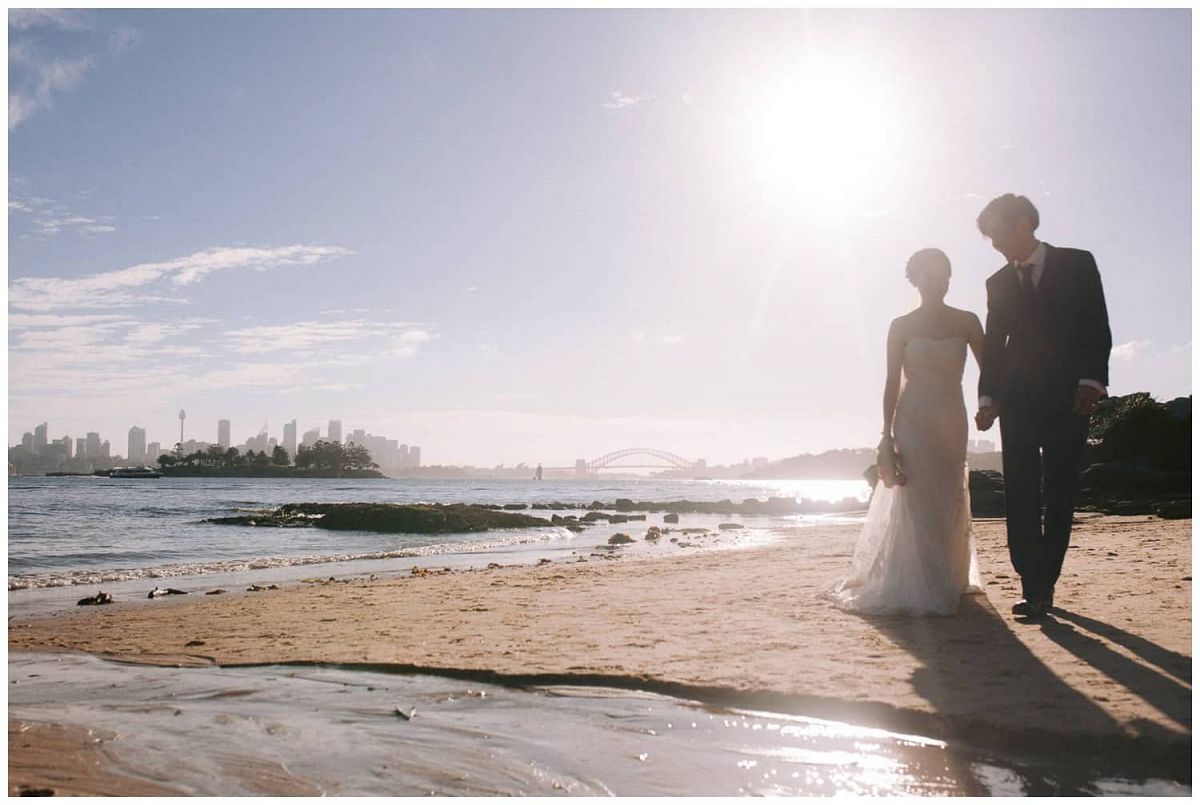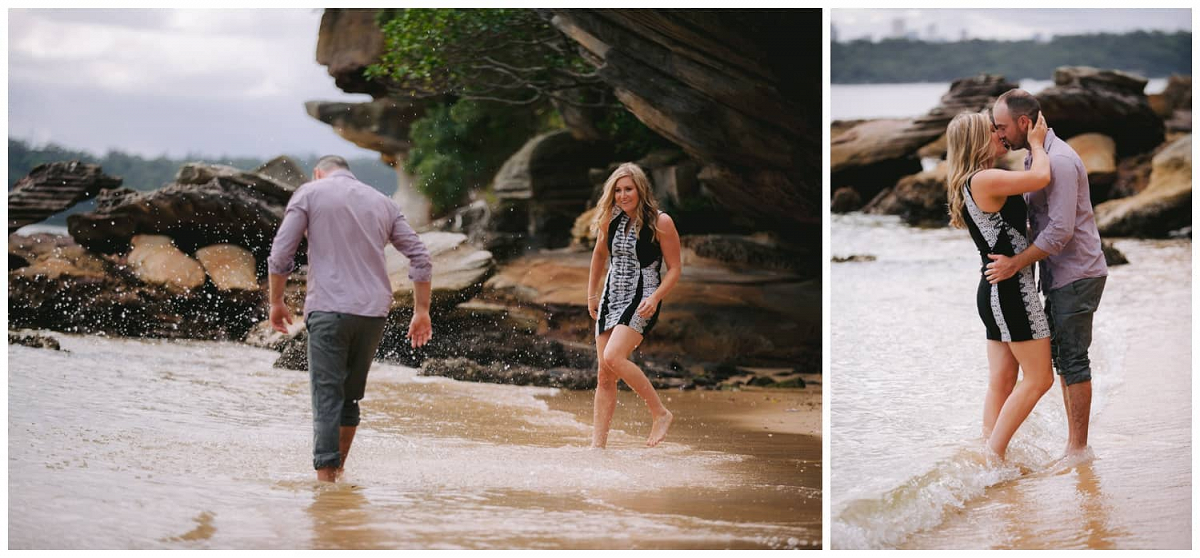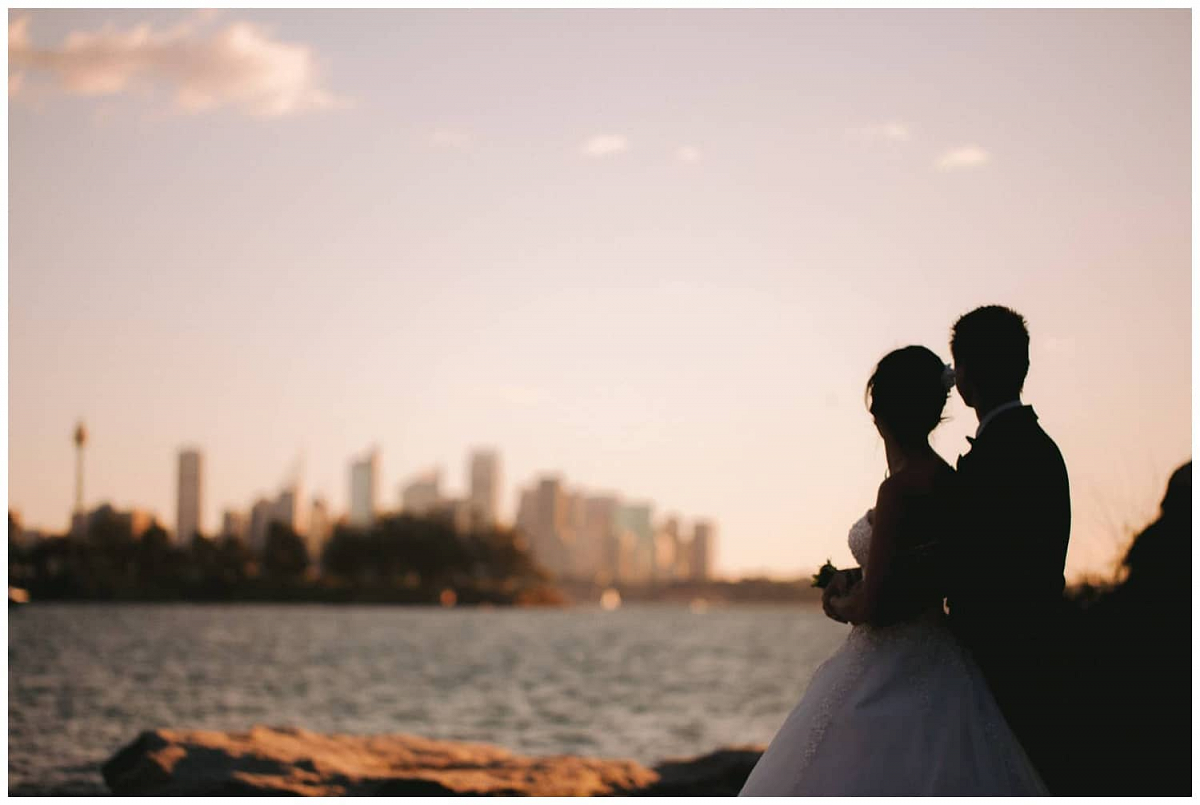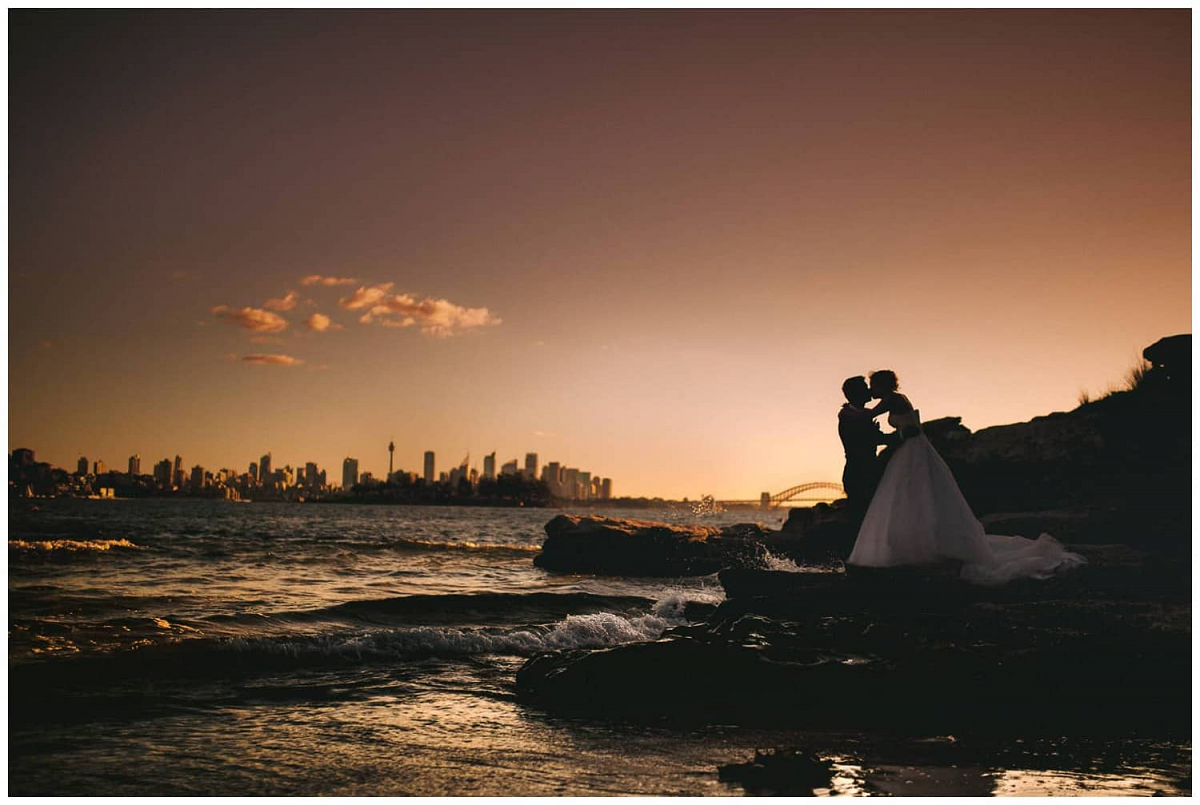 Mount Wilson
Just about two hours' drive from Sydney, Mt Wilson makes for an enchanting location. There are bushlands, rainforests, historic houses as well as luxuriant gardens that can all serve as backdrops for your engagement photos. But most importantly its spectacular autumn colours. 
Things we like:
Colours, colours colours. Simply the best autumn colours we can find in NSW.
There are natural forests with hundreds of blossoming trees and shrubs.
The beautifully curated gardens are a photographer's dream location.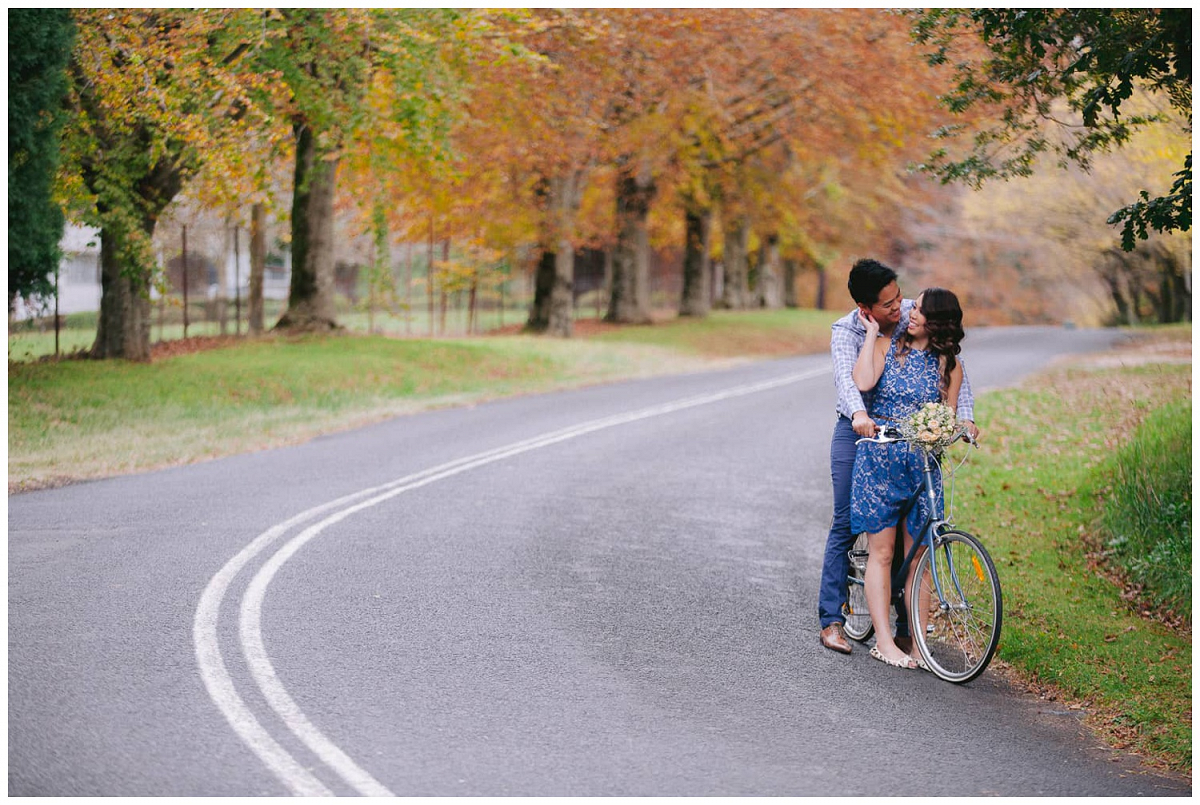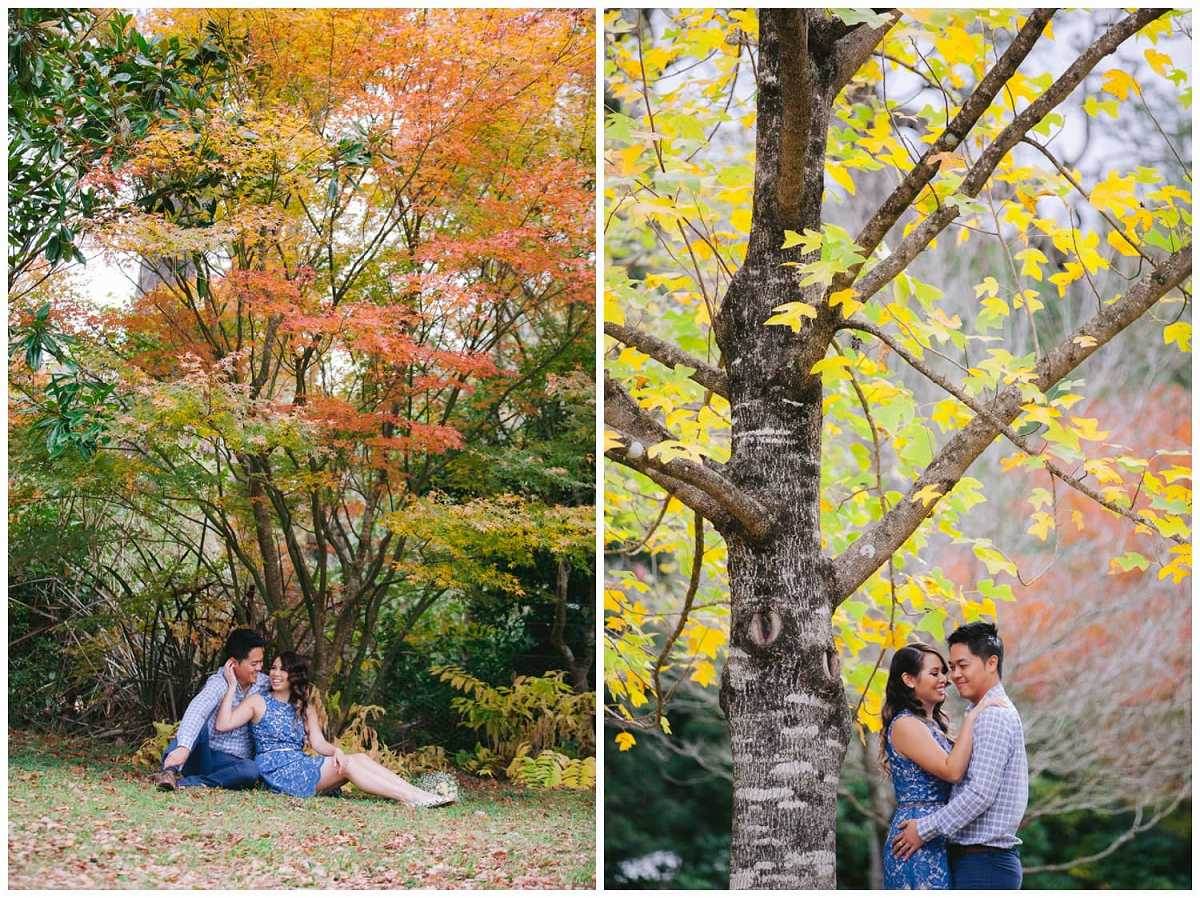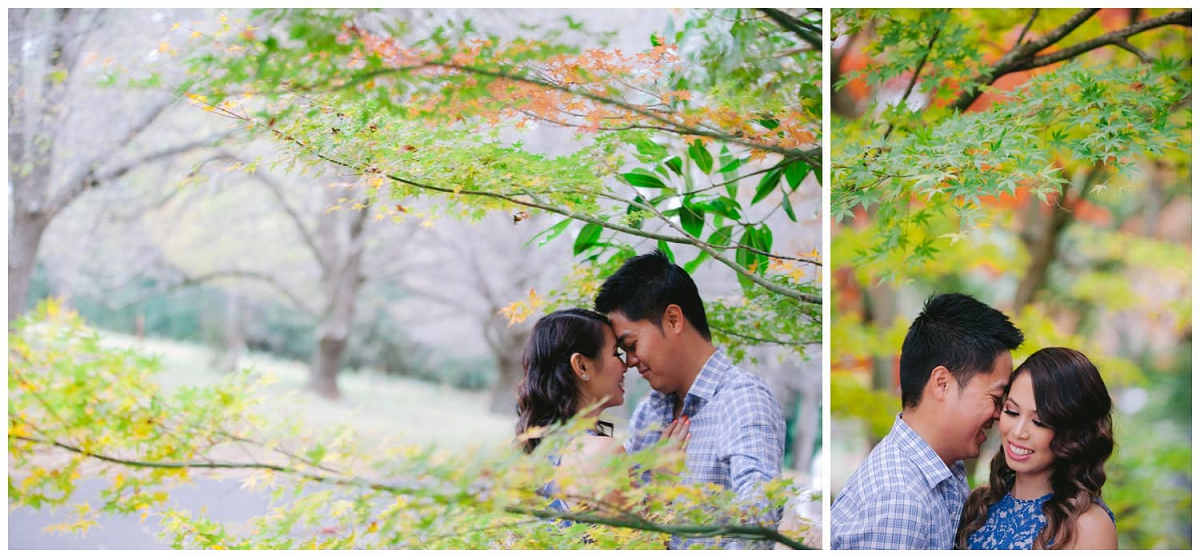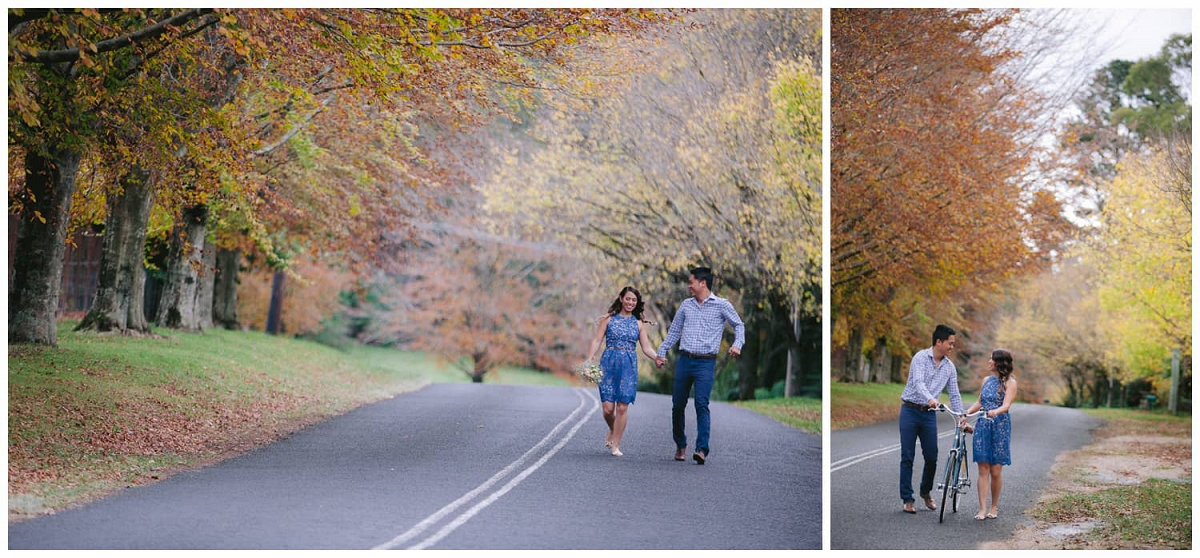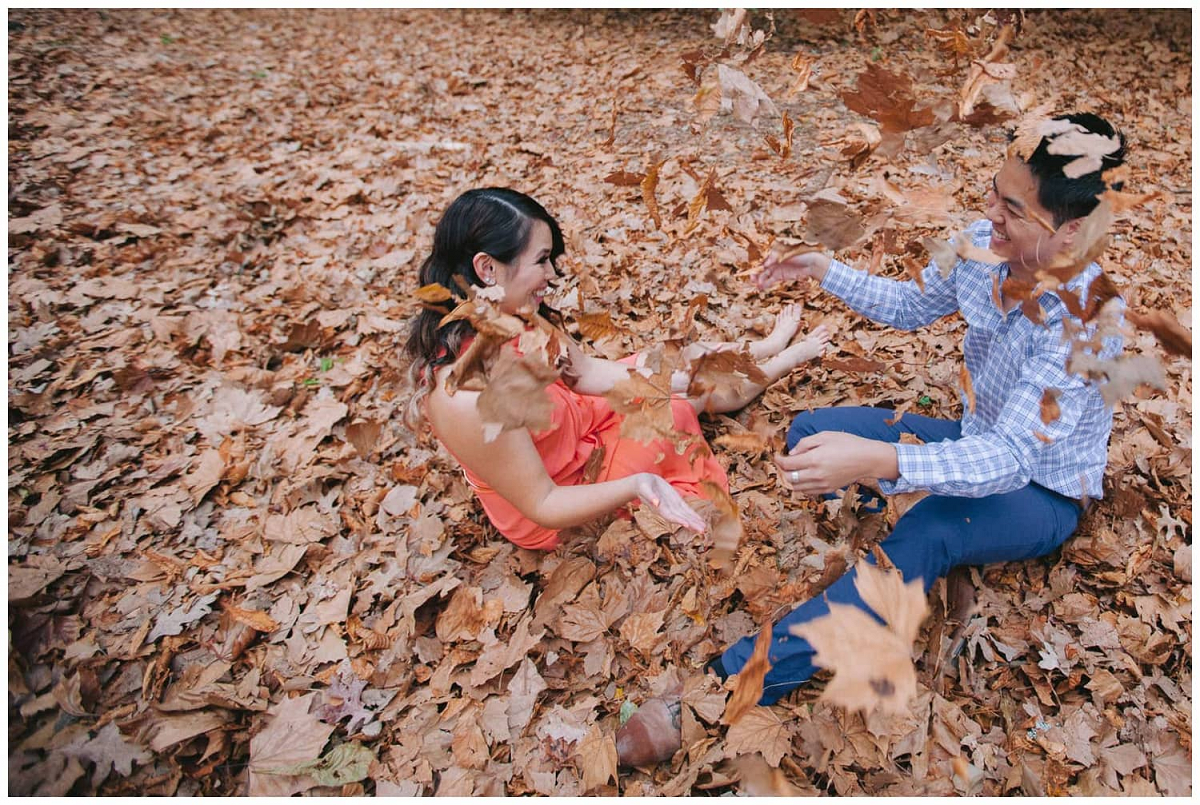 Cockatoo Island
A UNESCO world-heritage-listed island in the middle of the Sydney Harbour, Cockatoo Island's striking harbour location always offers an inspirational backdrop. The eclectic mix of sandstone buildings and industrial warehouses make a unique setting for your engagement photography location.
Things we like:
The old stone buildings with their rustic and industrial appeal.
Sweeping uninterrupted views of Sydney Harbour.
Catch the play between the light and shadows in the old buildings and endless warehouse hallways to create a romantic look.
Cockatoo Island is also more suitable for engagement photography compared to wedding photography because you need to rely on water transportation to get there.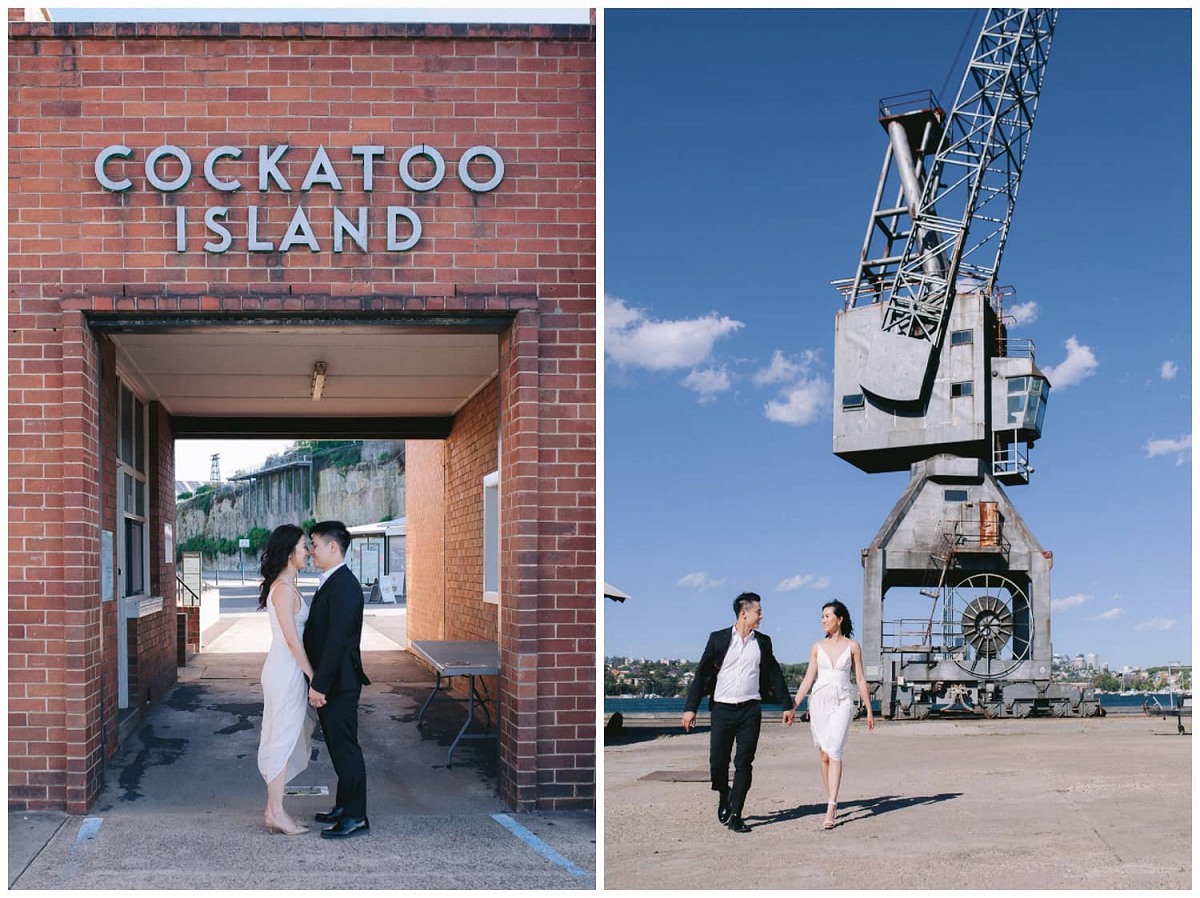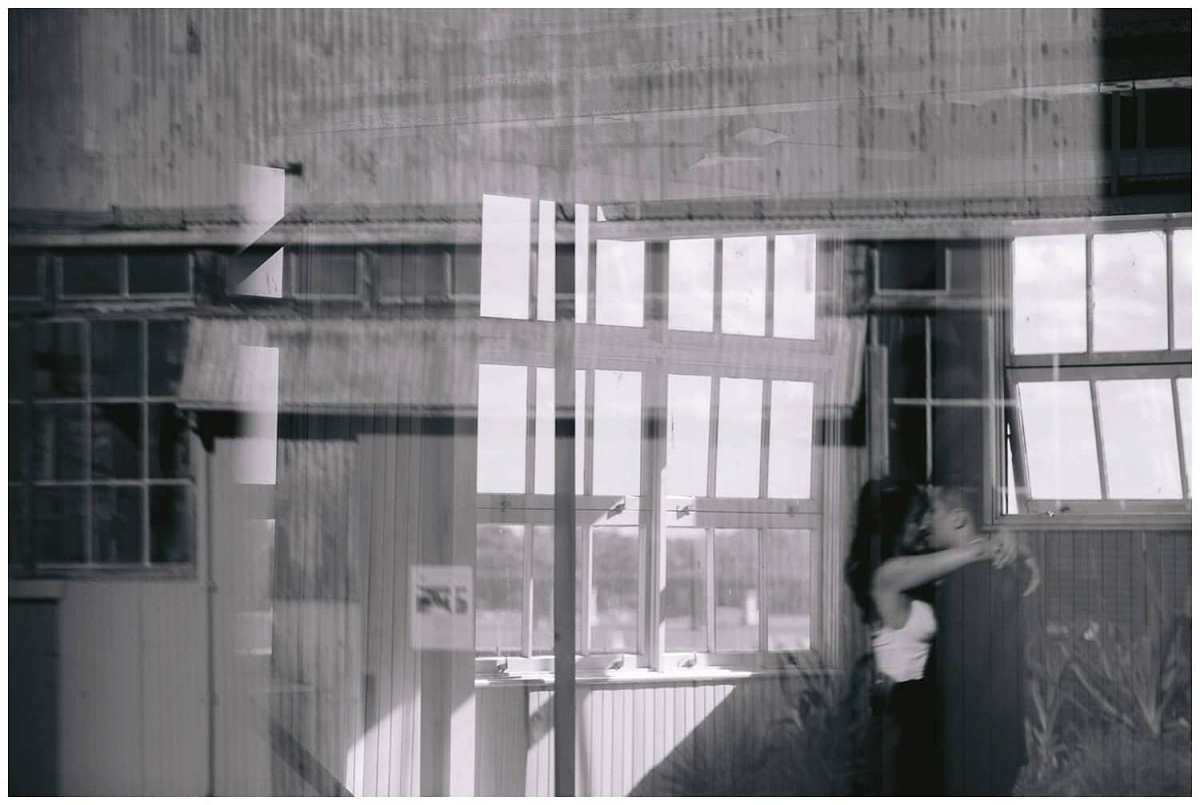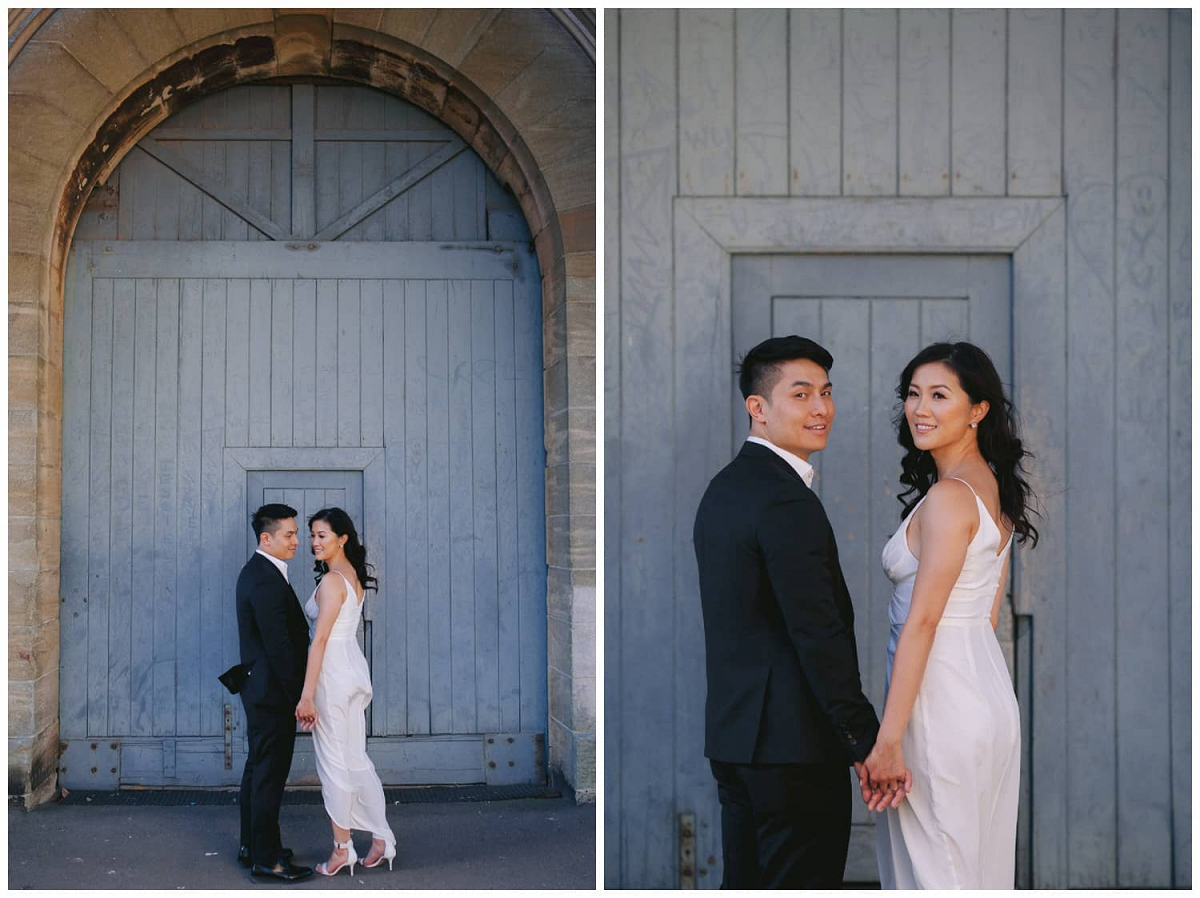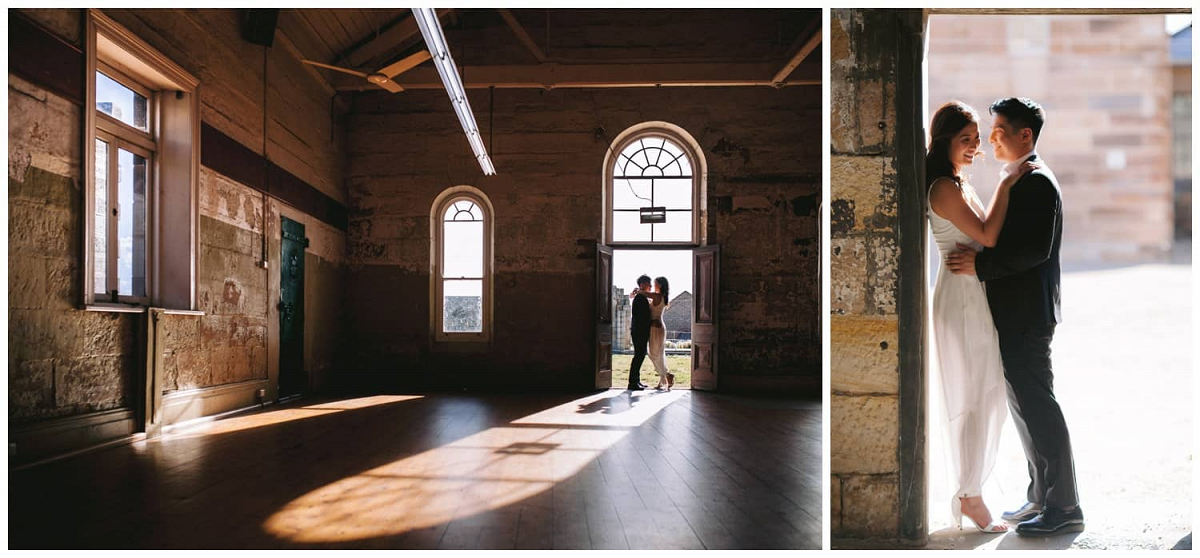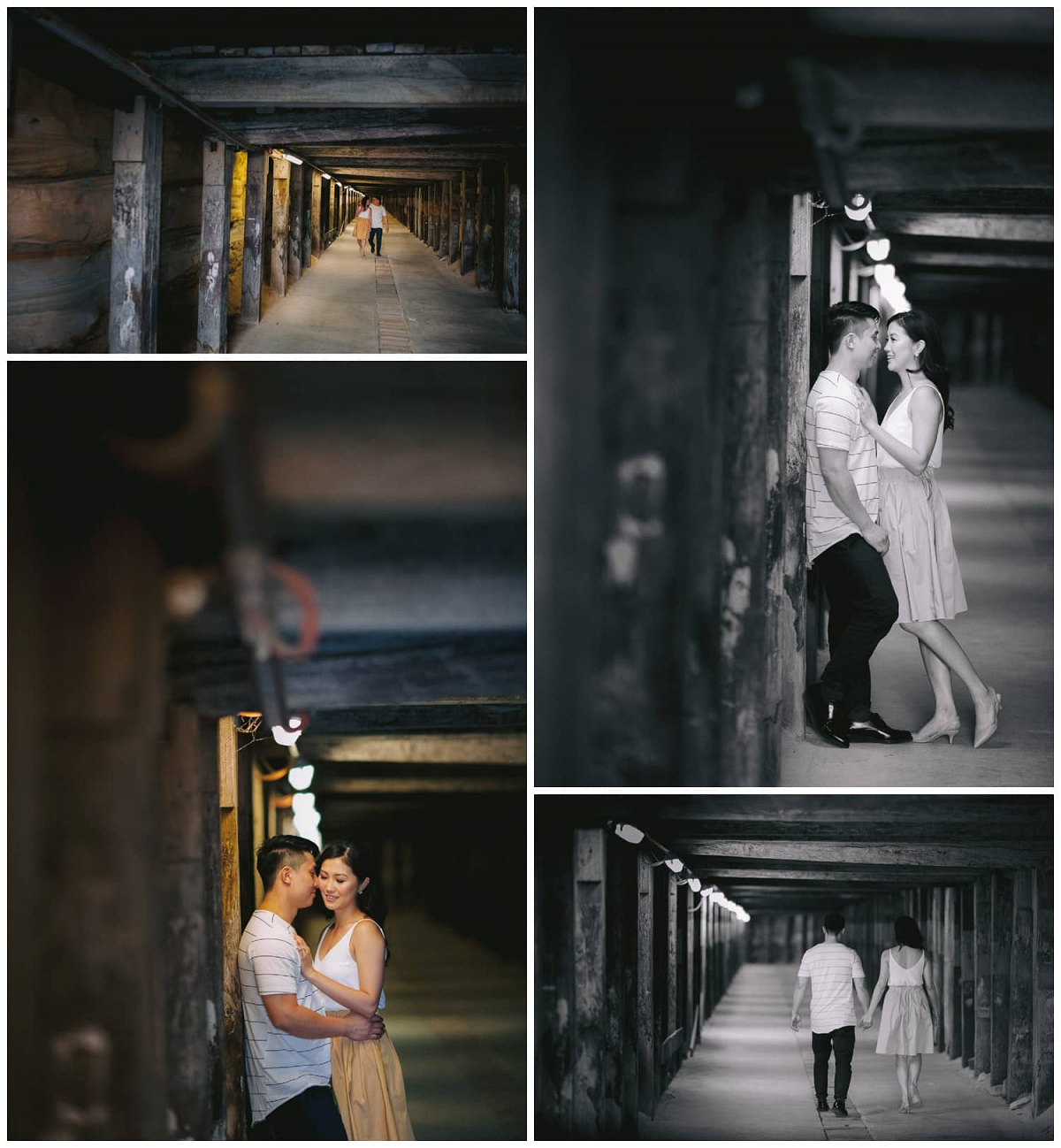 Newtown
We love Newtown, Sydney's most vibrant neighbourhood, for its free-spirited nature. The wide range of historic buildings, vintage stores, thrift shops, bars, cafés, street art and galleries make it an inimitable site to shoot a lot of eclectic engagement photos.
Things we like:
The multi-coloured backstreets that are covered with graffiti and posters.

The urban landscape that unfolds as cafes, street markets, restored terrace houses and alleyways.
Lots of cool cafes and craft breweries to capture the raw love between you and your partner.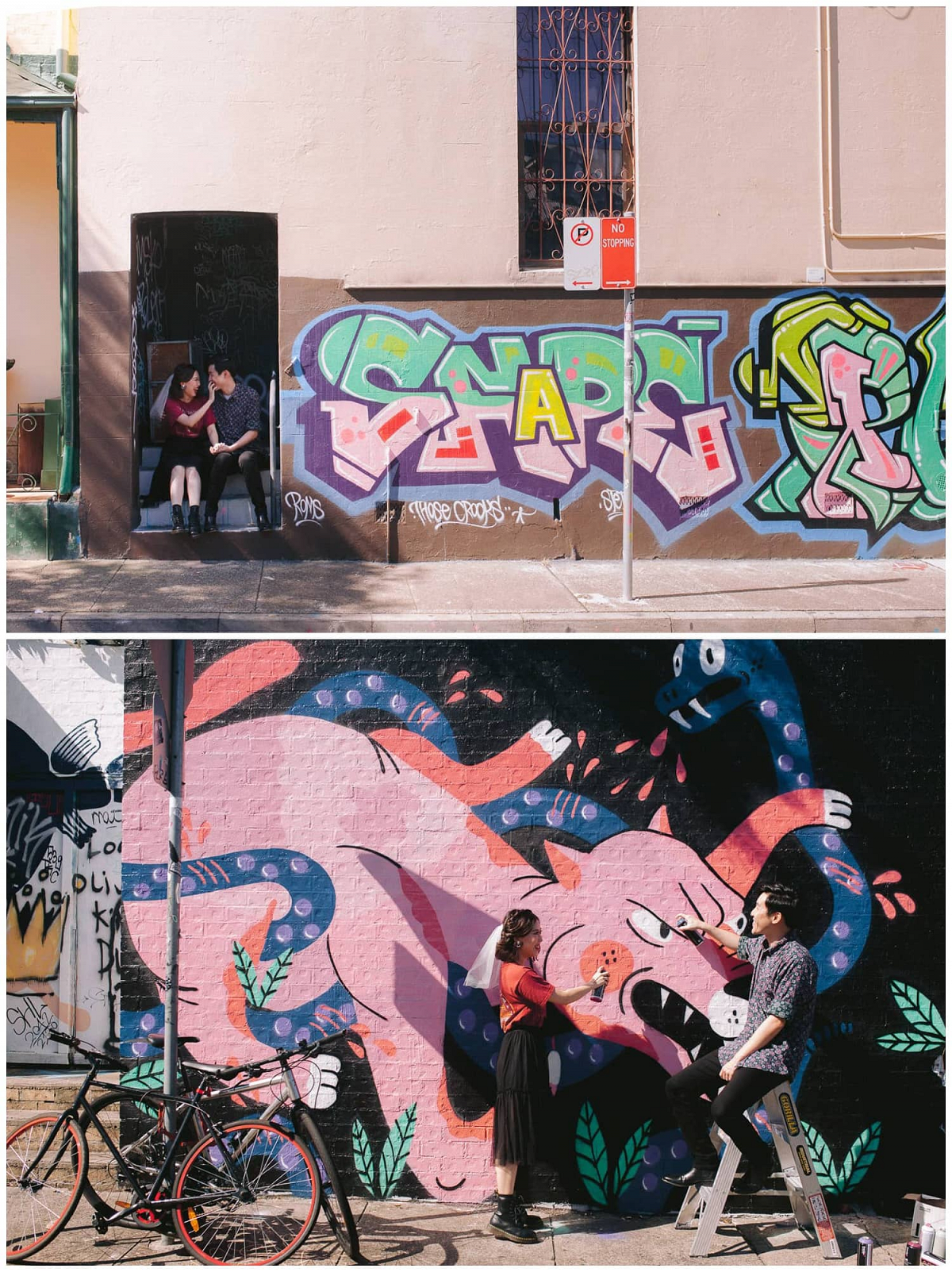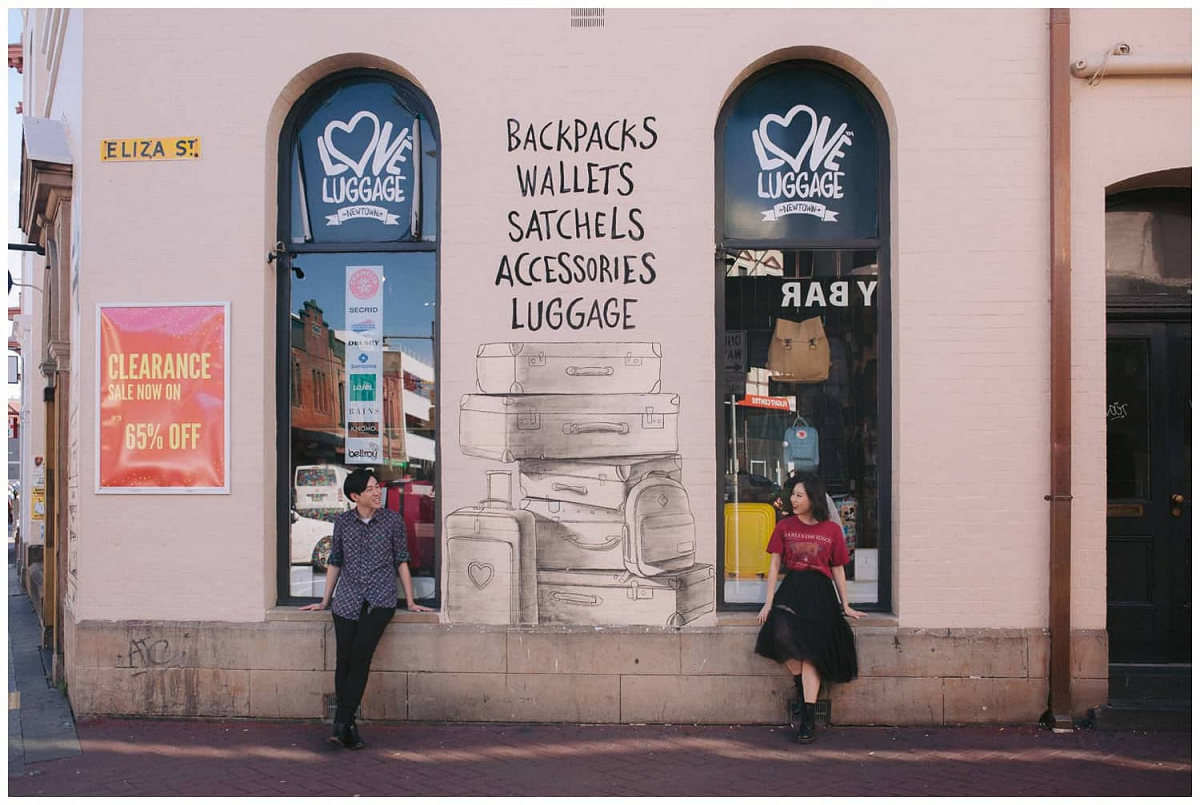 Camp Cove & Hornby Lighthouse
Camp Cove & Hornby Lighthouse are located right at the tip of Sydney Harbour's South Head. There are great harbour views, old cobblestone paths, and the cliffs can all serve as backdrops for your romantic engagement photography.
Things we like:

Weathered rock formations overlooking the ocean would look great in the setting sun. Be careful of the strong current often present in the surrounding waters.
The historical red and white Hornby Lighthouse gives a very mystical appeal to your photos.
The old hut the end of the pier at Camp Cove add to the romantic touch.
The century old gun emplacements and disused canon provide an old world charm.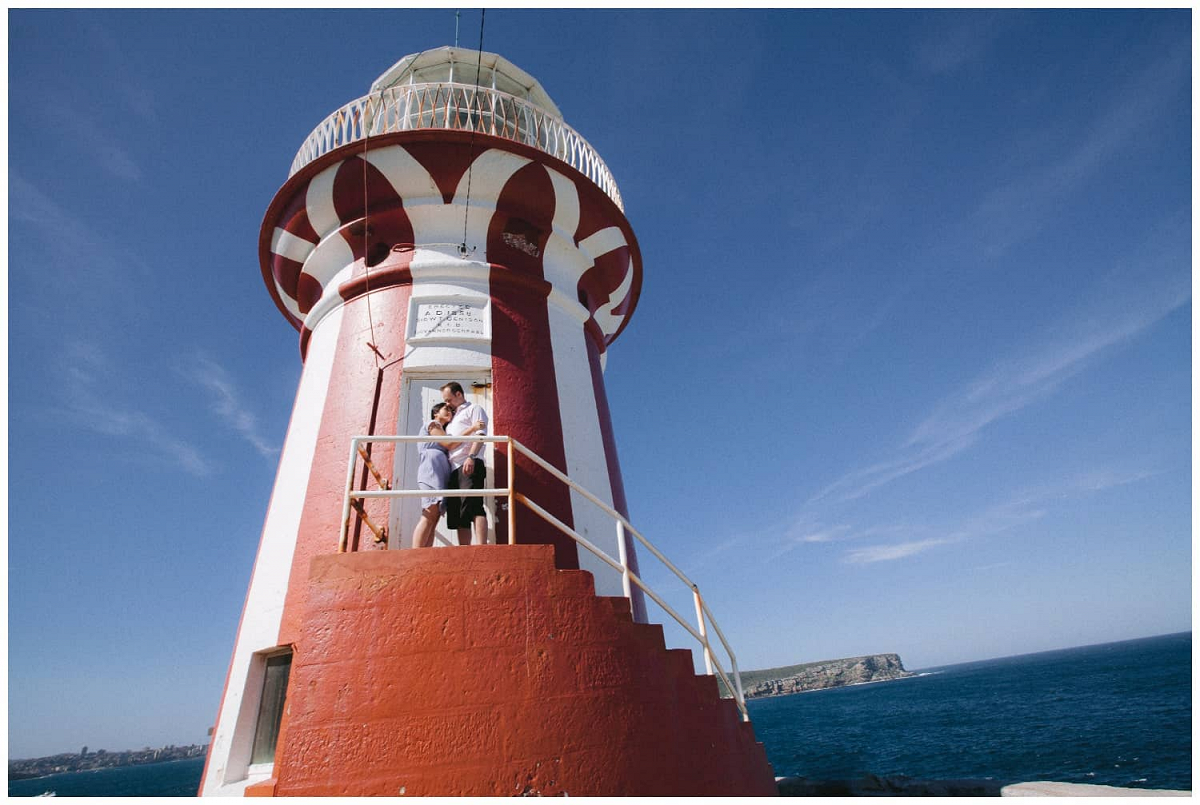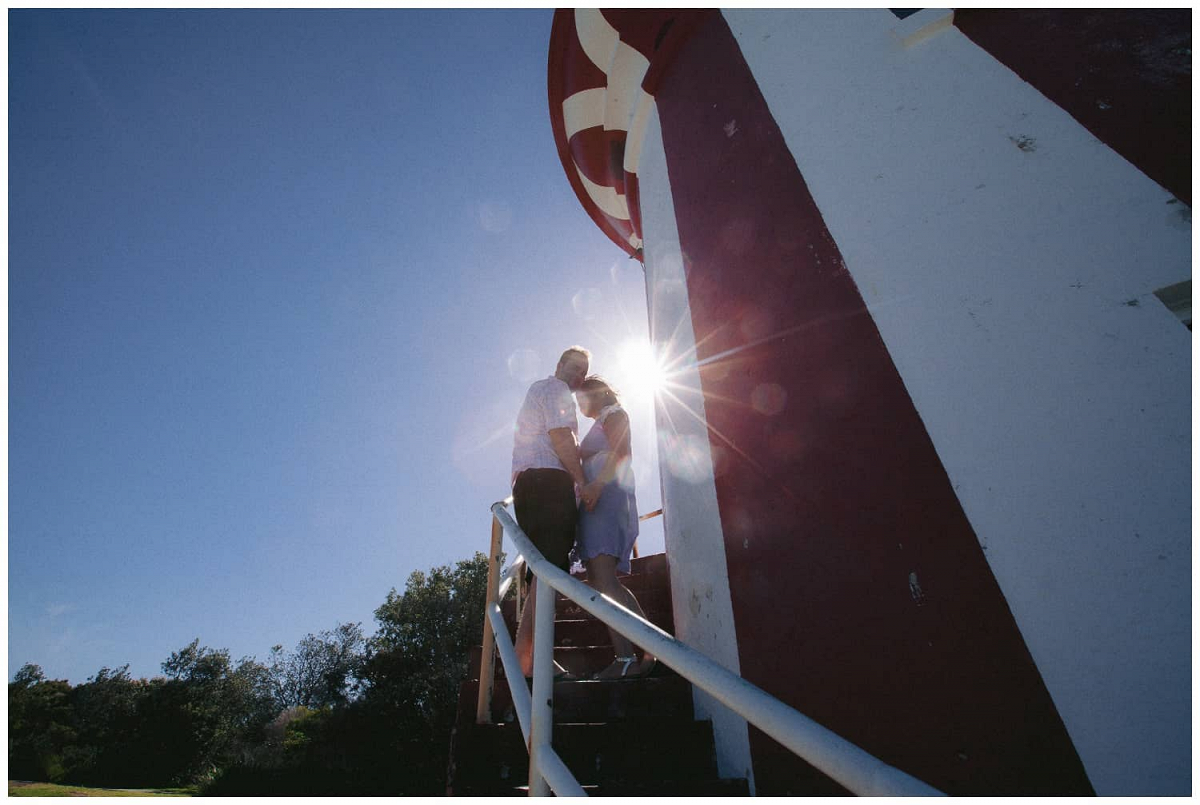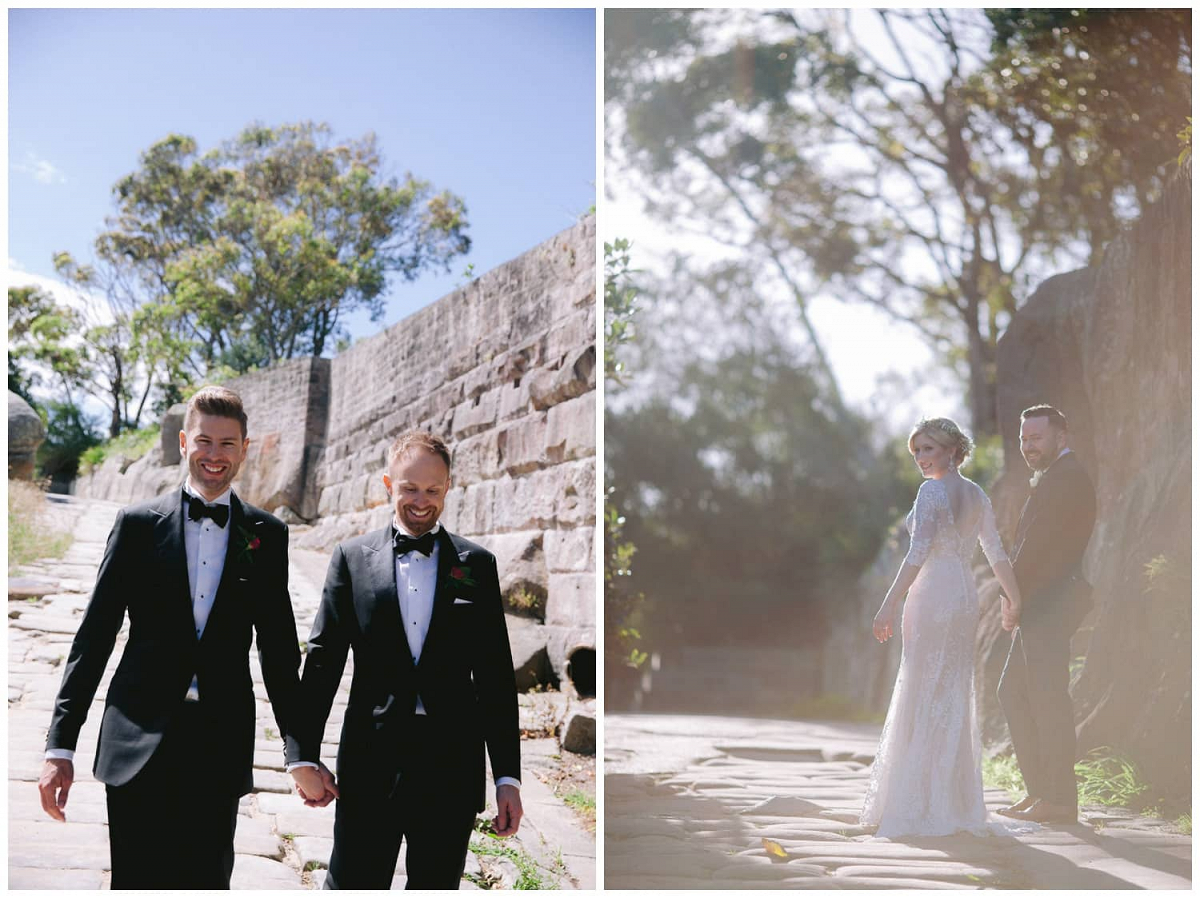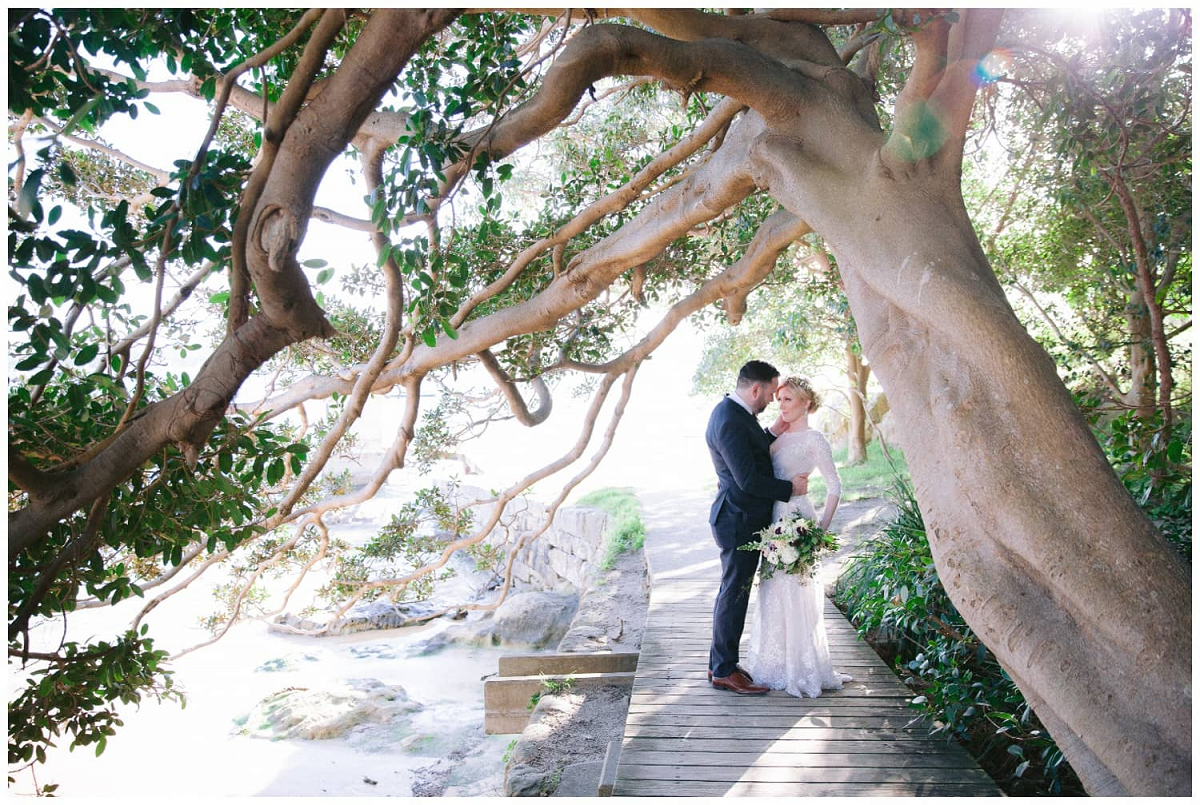 Restaurant/ Cafe/ Bar/ Alley
How about an engagement photography session at a restaurant/cafe/bar where you hang out regularly? It's easy to capture the love between the two of you when you're comfortable and enjoying each other's company at your favourite place.
Things we like:
The location itself tells a story.
There's something romantic and classy about shooting around the cute cafés and wine bars.
There are different angles to try when shooting in a café - looking through a window, a top view, behind the counter, etc.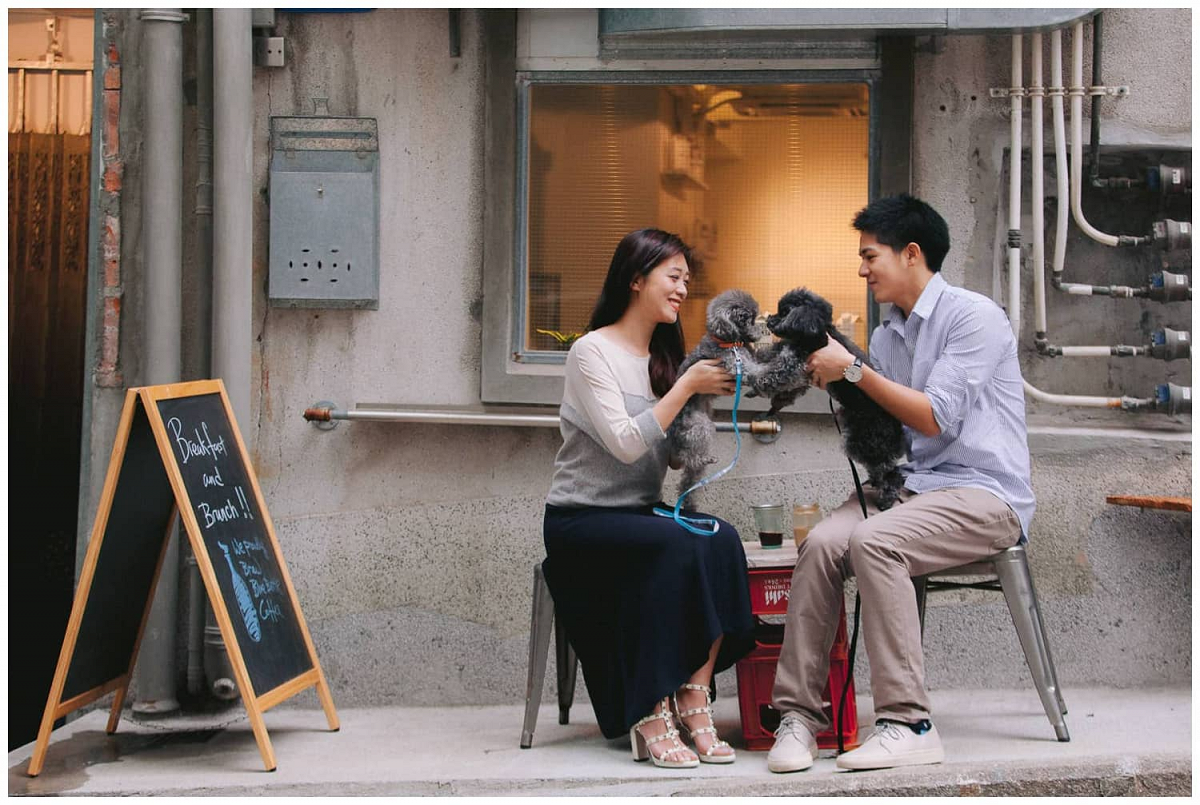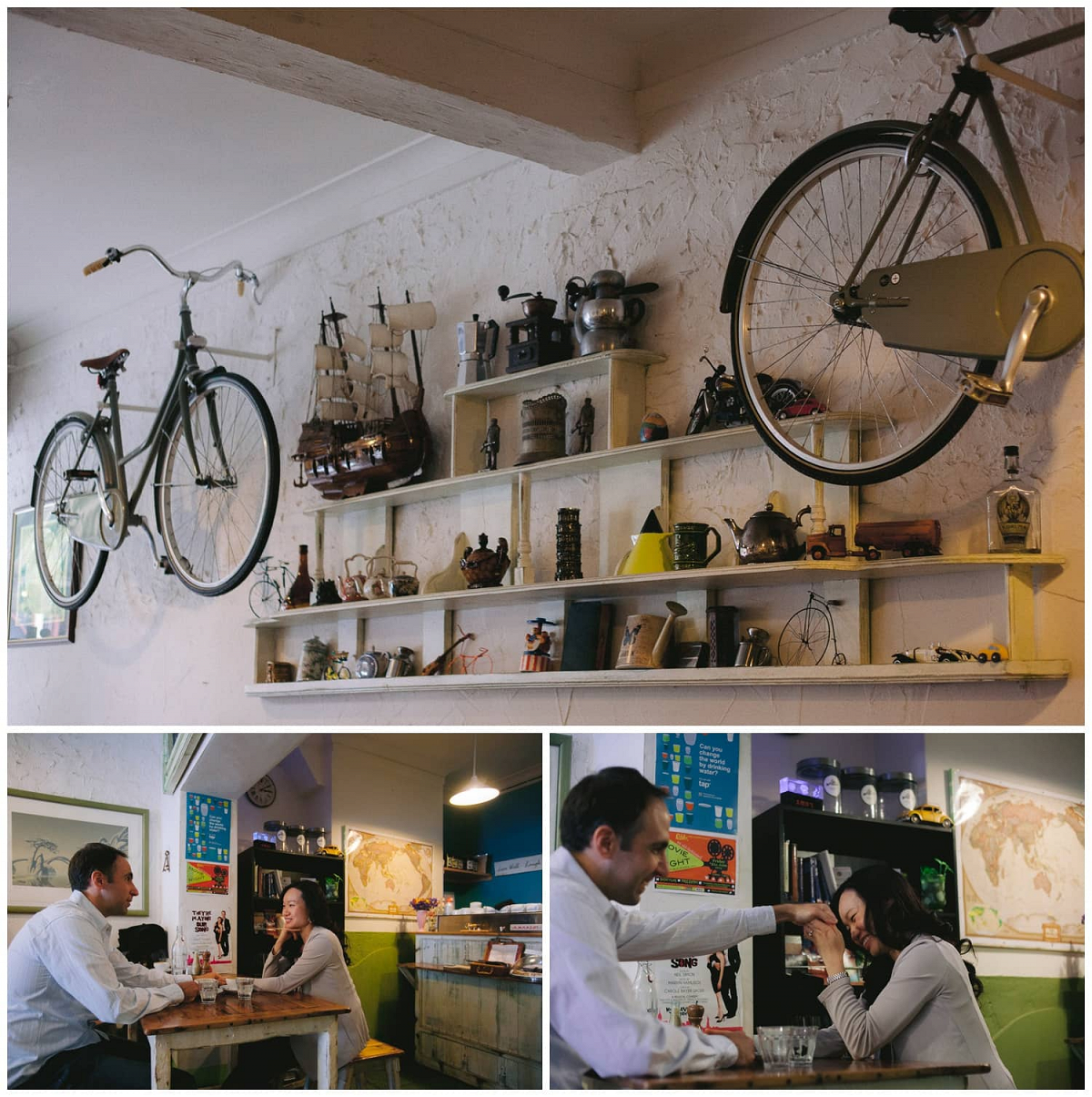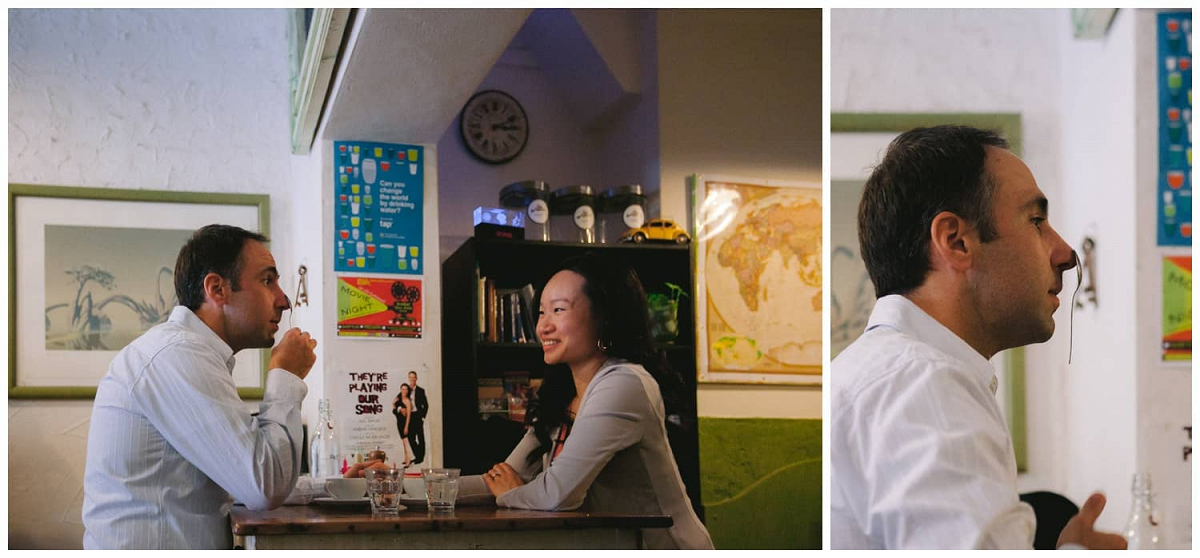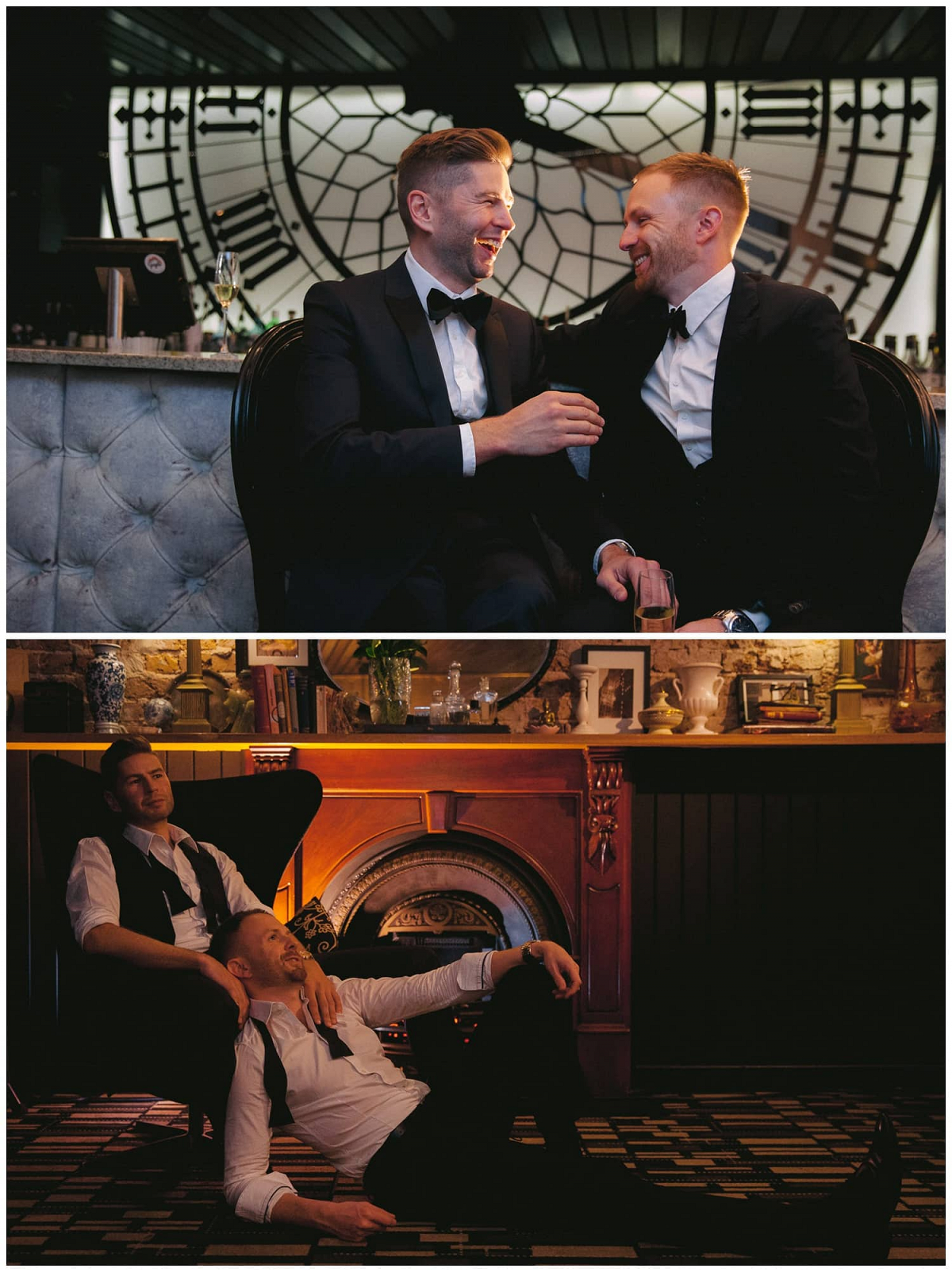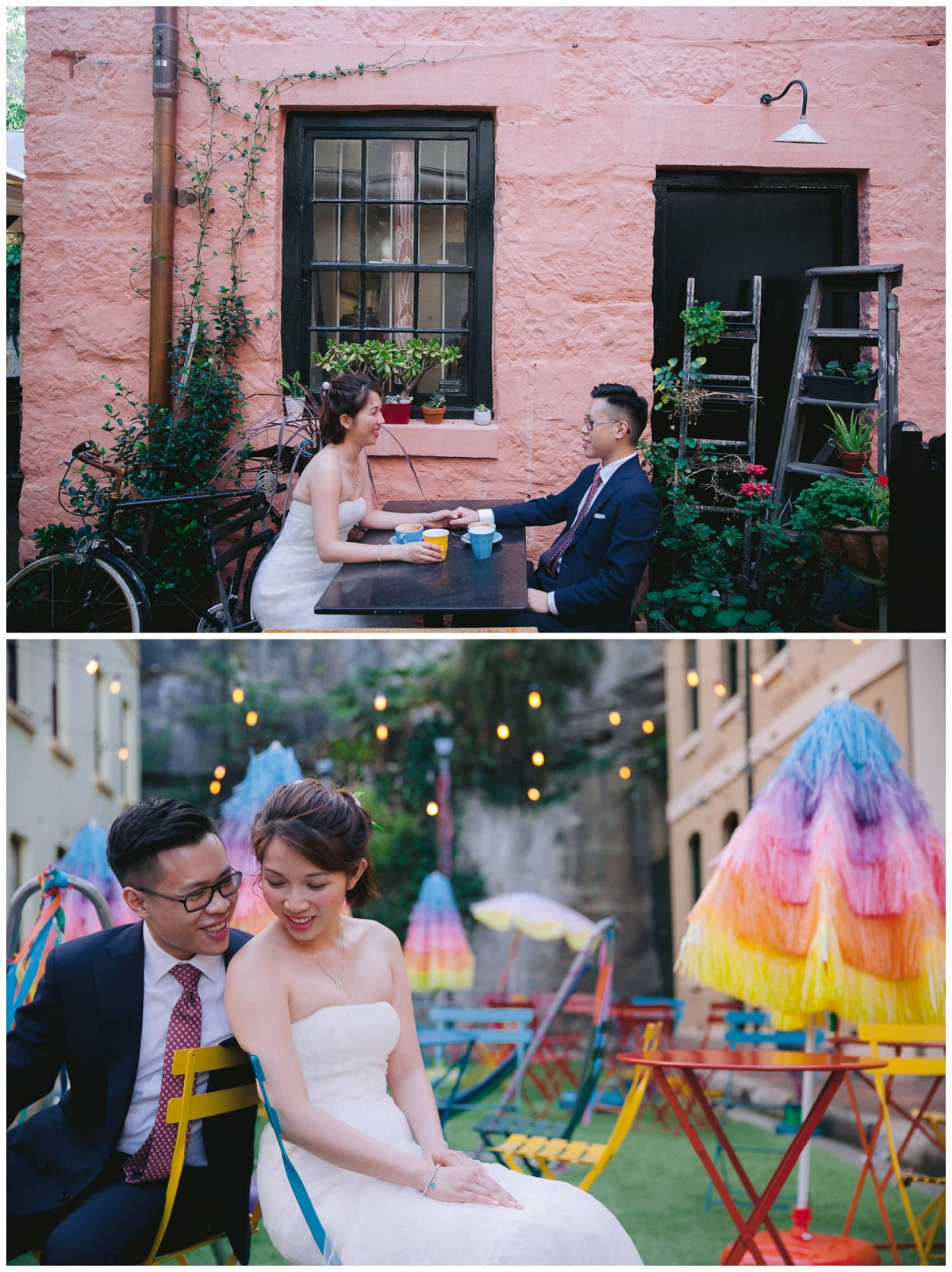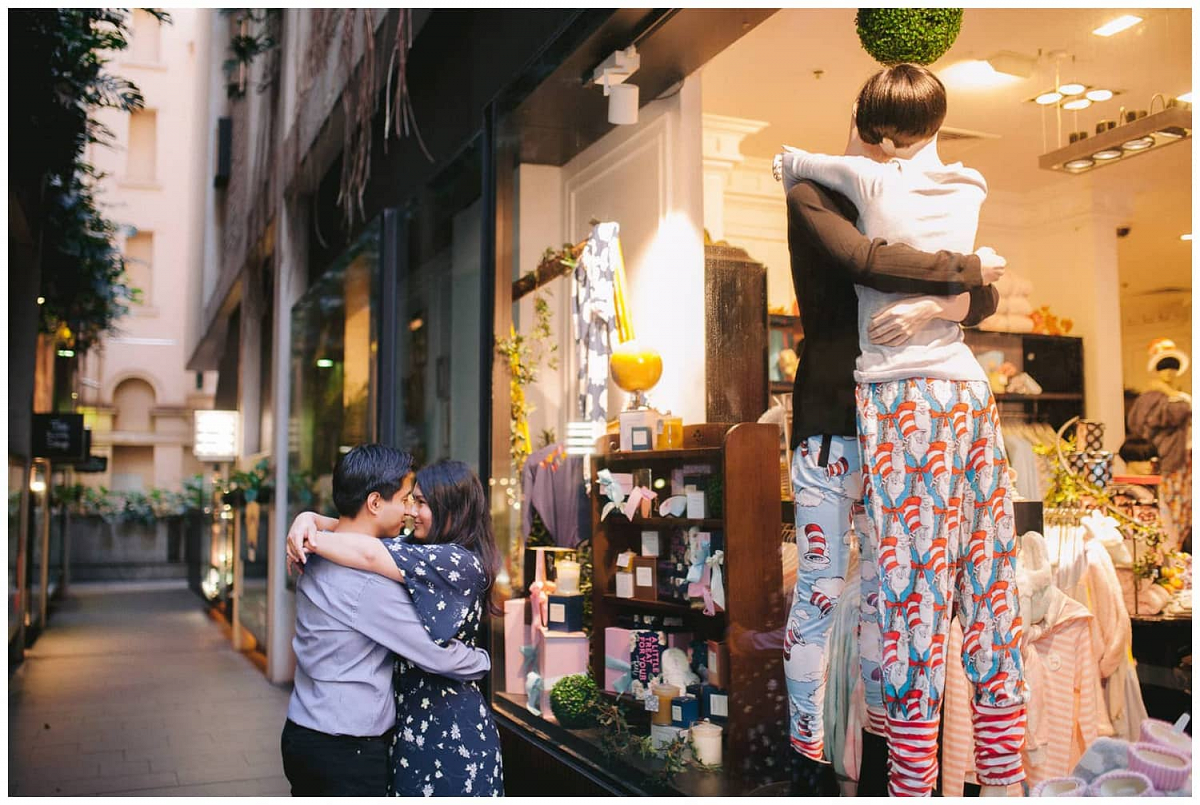 Any place & props - picnic, theme, even laying on the ground
Adding a visual effect into your engagement photography session can be exciting!! A fun theme, interactive props or even laying on the ground can make great options to help you get your session started.
Things we like:
With props you have the opportunity to be candid – and simply be yourself!
Choosing a theme that is reflective of your love story – where or how you met, or what you like to do together as a couple (hobbies).
Another cool thing to do is to include things that are important to you like your pet dog in your engagement photography session 
In short, props should be meaningful for you as a couple or they can compliment you as a couple. Don't overwhelm your engagement photography session with props just because you have seen them on Pinterest.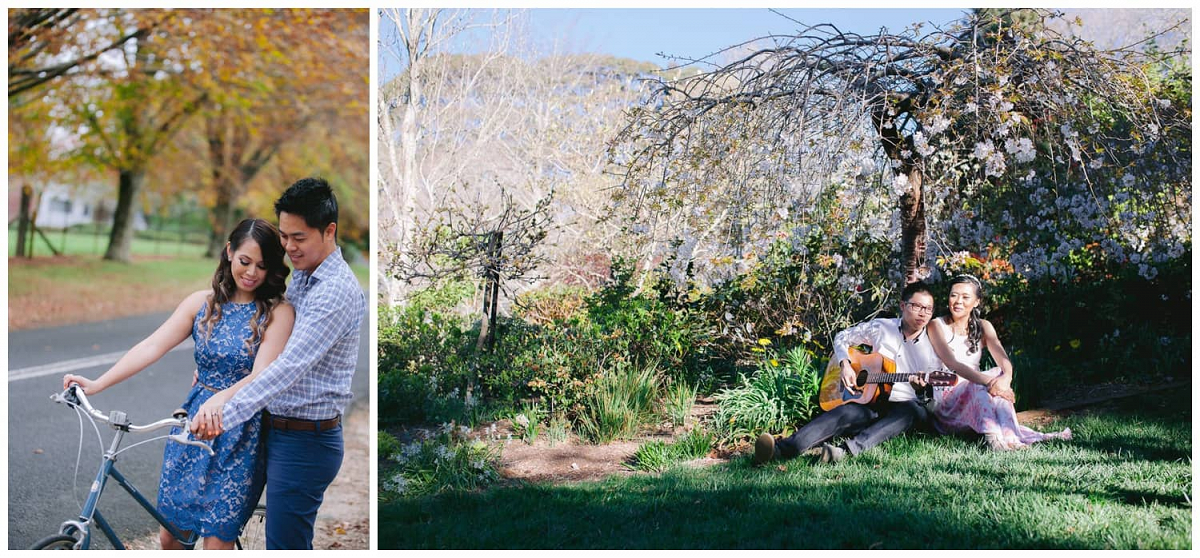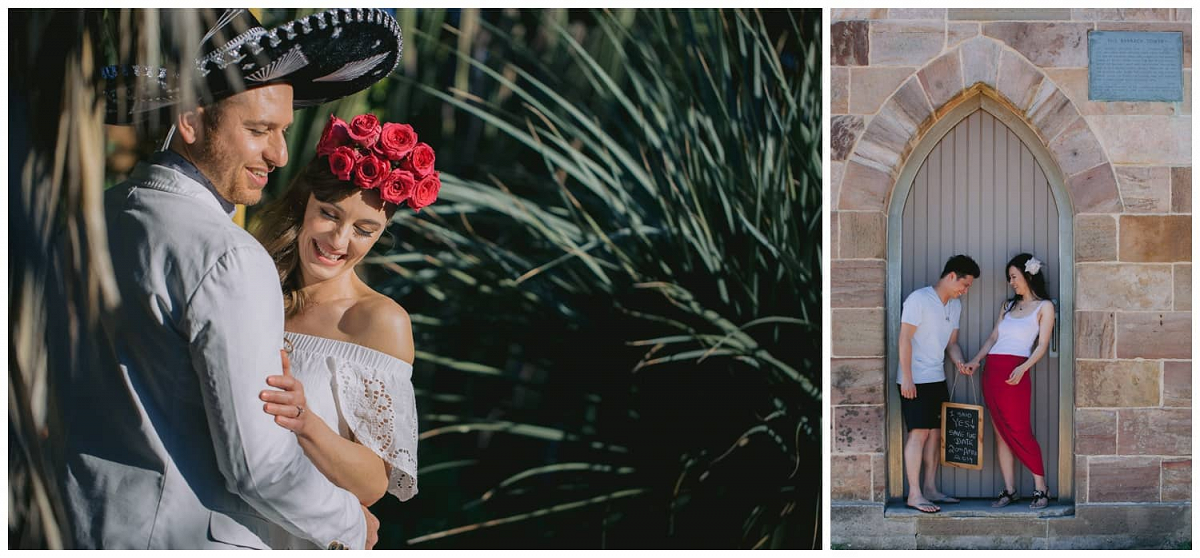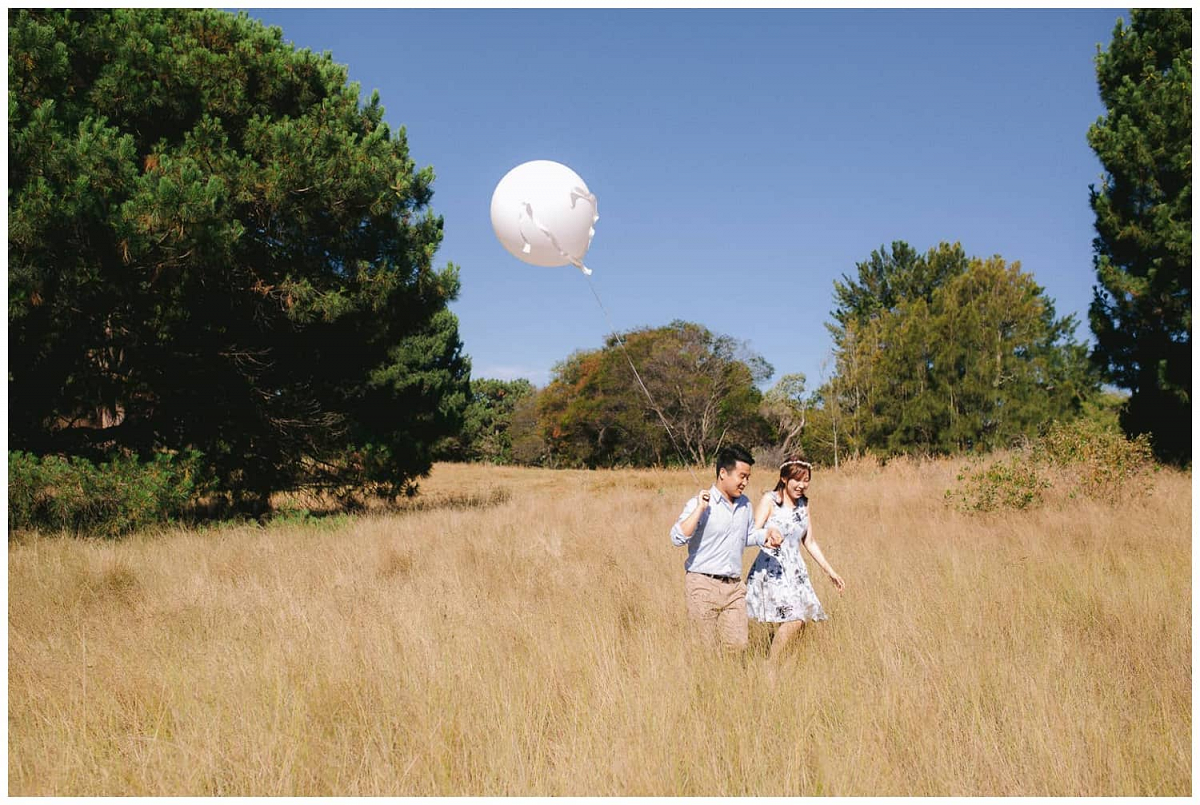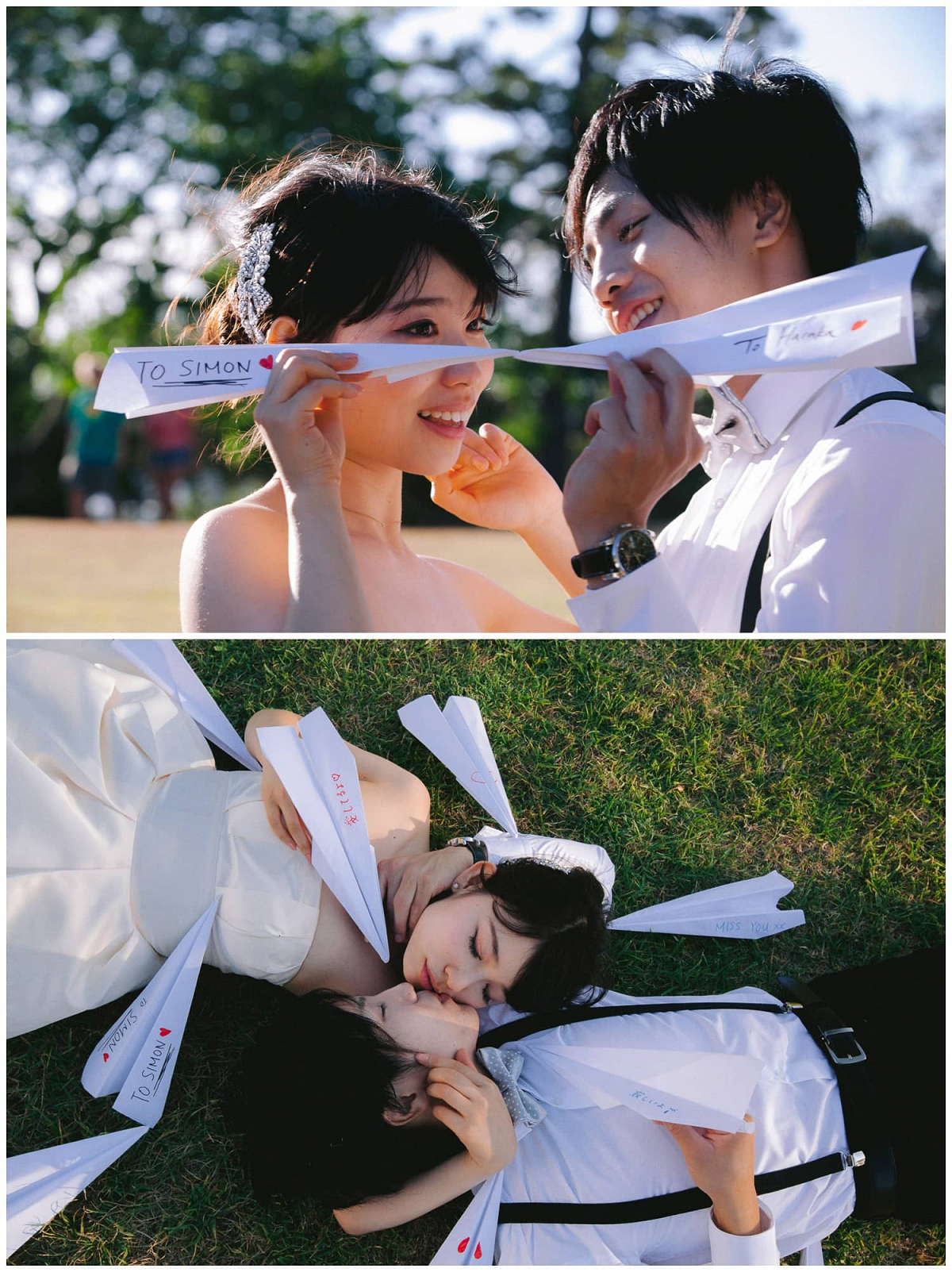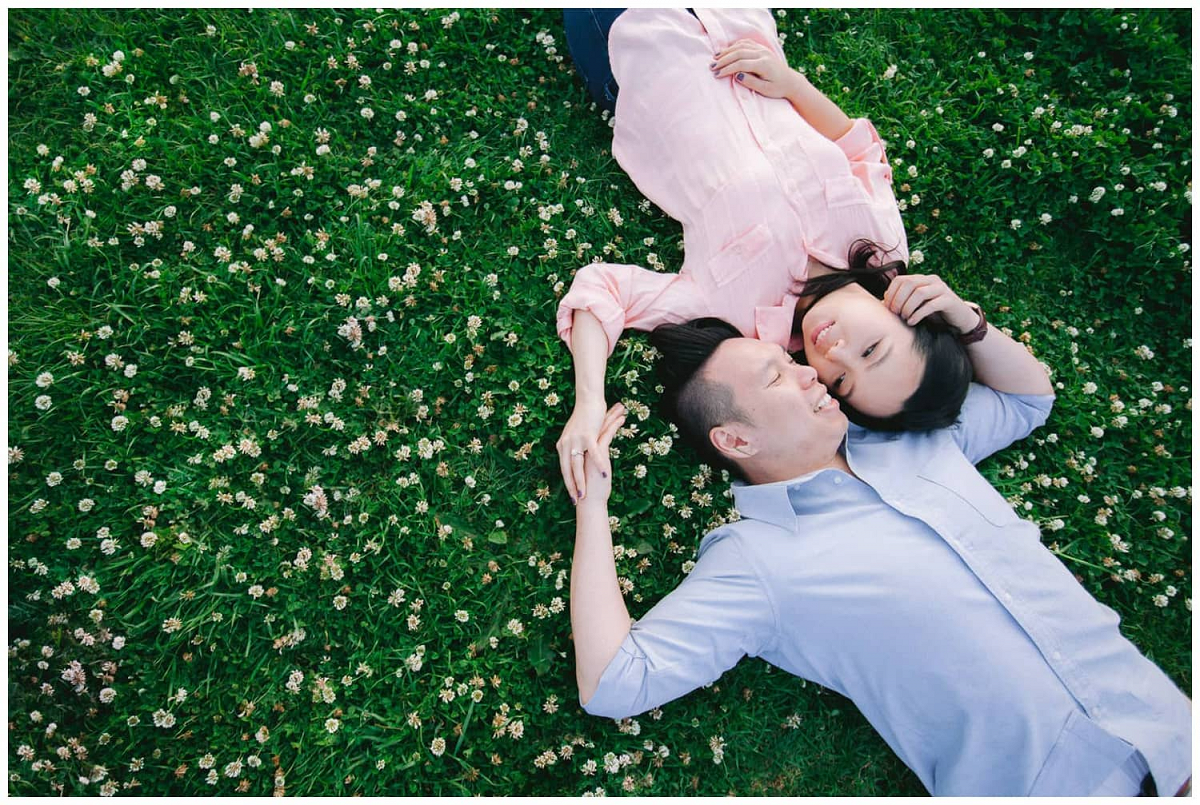 Just like selecting the right photographer for your engagement photography, it is also important to choose a place that's special to you and your partner. Our top engagement photography locations listed above will offer an incredible backdrop for your engagement pictures.
For some tips on clothing, visit What to Wear for Engagement Photography.

To check out our top wedding photography locations list, visit Top Wedding Photography Locations in Sydney.