One of the first things that couples do in the wedding planning process is an engagement photography. It's a great way to announce your engagement, but it's also a perfect reason to dress up and have some nice photos together before  your wedding day.
As with any photography, it's always a big deal to decide what to wear for your engagement photography. It's so important because while your outfit isn't the most important part of the photoshoot, what you wear can either distract from or enhance the two of you, the focal points of the engagement photography.
If you have an engagement photography planned and are unsure of what to wear, here are a few tips to keep in mind:
Be Yourself! - This sounds so cliche, but it's so true. With engagement photography, there's always a certain level of pressure because these are photos that everyone will see. It's easy to feel like you need to be over the top or stand out from everyone else, but just do what you do best. If you typically are the kind of person to dress up in a dress or pantsuit, then do so. If you are the type of person that wears sweatpants whenever possible, then you don't need to stray too far from that either.
Think of yourself, elevated - Having said that you want to be yourself, you also want your engagement photography to reflect an elevated version of you and your fiance. Even if you two are just having a cozy photoshoot at home, put on a little makeup or groom your hair so that you look as good as you possibly can on camera. You don't want the camera to pick up anything that you may not typically consider in a photoshoot, such as uneven coloration on your face or stray hairs sticking out.
Consider your location - If you are taking photos at a place such as a local coffee shop or library, then you may want to dress crisp, but casual. If you are taking photos in a luxurious hotel lobby or even the location of your venue (depending on where it is), then you may want to dress up a little bit more. However, in some scenarios, the contrast of your location and outfits can also work really well, such as wearing a more formal outfit in the middle of a field or really industrial area. This can give your photos a more artistic feel.
Consider the season - You probably don't want to wear a summer dress in the middle of winter, nor do you also want to be layered up in the middle of summer. Consider the time of year that you are taking your photos and dress accordingly for that as well. If you want a little more flexibility in what you want to wear, have your engagement photography in a transition season (spring/autumn) where there is usually more variation in the weather.

Bring a few outfit ideas - Can't make up your mind? Bring a couple outfit ideas so that you can take photos in both and see what you like better. Or maybe you want to get some photos in a more casual and a more dressed up outfit. Having multiple outfits allow for a more variety of photos.
Coordinate, but don't match - There was once a period of time where matching couples' outfits were the trend, but not anymore as they tend to come off very cheesy and not very genuine. Going back to being yourself and being an elevated version of it, you both want to dress similarly, but not exactly the same. If the bride-to-be is wearing a maroon dress, then maybe the groom-to-be can wear a maroon tie or shirt, depending on the style and how formal or casual your outfit may be. Another thing to keep in mind is that you both want to dress similarly in style. You both want to look like you are going to the same place, so if one of you are going to dress more casual, the other person shouldn't be wearing a suit or gown.
Bring some fun props for your shoot - If you both have a dog together, bring the dog along! If you two really enjoy a particular hobby together, then bring an item to represent it to take a photo with. Your engagement shoot shows your friends and family a little summary of your relationship in photos, so you want to have some fun with it. 
And for the last tip, have fun! - These tips may sound a little overwhelming but in the end, have fun! After all, it is all about you and your future spouse and you want to enjoy the process of getting married, not dread it. In the end, as long as you two are completely happy and content with whatever you do for your engagement shoot and even the rest of your wedding, then what everyone else thinks will not matter.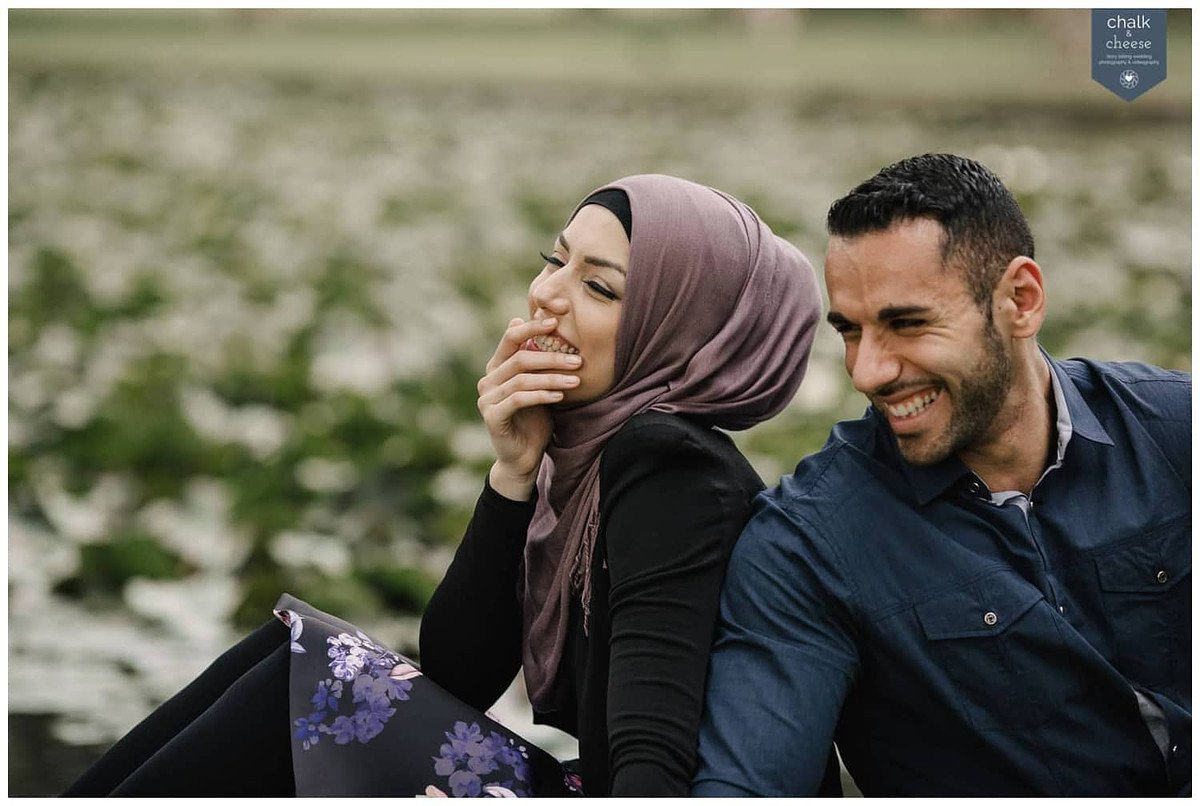 It's all about you two and your love for each other. The most important things you should keep in mind in preparing for your engagement photography is to be yourself and have fun. If you do that, then everything else will follow and your love will shine through!